McSweeney resolution urges U of I to sever ties with teacher who was a 1970s radical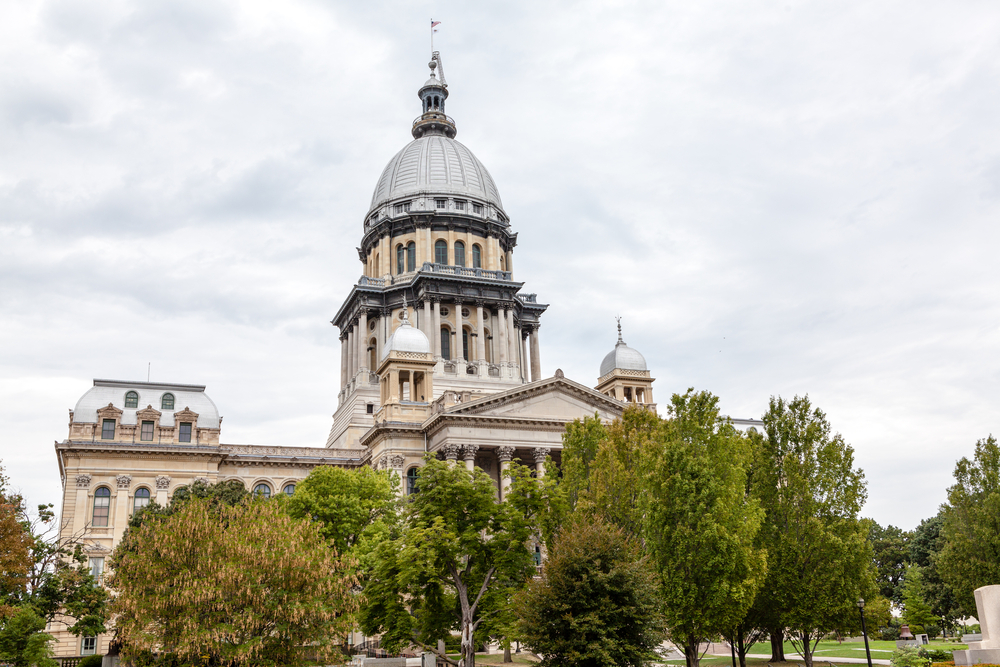 If Rep. David McSweeney (R-Barrington Hills) has his way, former radical and terrorist, longtime fugitive and convicted murderer James William Kilgore will never again teach at the University of Illinois.
"It isn't appropriate for someone with a background in terrorism and with a background in murder to be teaching at the University of Illinois," McSweeney said during a Chambana Sun telephone interview.
Sweeney is the primary sponsor of a House resolution aimed at preventing Kilgore from ever again having any ties to U of I. The resolution calls upon House members to "declare our dismay that James William Kilgore has recently been a paid employee of the University of Illinois at Urbana-Champaign and may, at some point, re-sign contractual relations with the University."
The resolution also recall's Kilgore's murder victim, Myrna Lee Opsahl, killed during a 1975 bank robbery by the urban terrorist group called the Symbionese Liberation Army.
"Although James Kilgore's friends say he is a good teacher, he is not known to have ever taught anyone about the murder of Myrna Lee Opsahl, her hopes and dreams, or the hopes and dreams of her motherless children," the House resolution says.
Kilgore, who will turn 71 this summer and who does have his supporters, was arrested in 2002 and pleaded guilty to second-degree murder for his role in the 1975 robbery and Opsahl's killing. Since getting out of prison, he has taught at U of I.
"I know he has served his time, but that isn't the point," McSweeney said, questioning whether anyone with Kilgore's background is fit to teach in Illinois. "He's been on the payroll of the University of Illinois before. I want to be sure he won't be again."
During the 1970s, Kilgore was active in the Symbionese Liberation Army, which is more widely known for the kidnapping of heiress Patricia Hearst in 1974 and using cyanide-laced bullets to kill Oakland, California's first black superintendent of schools, Marcus Aurelius Foster, according to sfgate.com. Kilgore participated in the 1975 bank robbery in which 42-year-old Opsahl was shot dead. Kilgore later served five years in prison and was released in May 2009.
In the year following his release, Kilgore reinvented himself as a writer and went to work as a U of I nontenured lecturer and researcher. In November 2014, U of I officials agreed in a closed-door session to allow academic units to hire whoever they wanted, including Kilgore, according to a posting on the collegefix.com. Support for that decision included then-board Chairman Christopher Kennedy, who the previous spring had referred to Kilgore as "a domestic terrorist," a News-Gazette posting said.
Kilgore was rehired by the end of that year; and the following January, state Rep. Charlie Meier, (R-Okawville), introduced House Bill 150, which would have barred foreign and domestic terrorists from teaching in Illinois. That legislation never made it to the state House floor.
While conflicting university statements don't make it clear whether Kilgore is still employed at the university, Kilgore apparently taught there as recently as last fall and he could still be reached earlier this month in his campus office at UI's Center for African Studies, the News-Gazette said. Kilgore still is listed as a research scholar for the Center for African Studies, Center for Global Studies and LAS Global Studies at the illinois.edu website.
Kilgore isn't the only former terrorist, radical or person with a history of violence to be employed by U of I. The university employed Vietnam War-era radical William Ayers, a Weather Underground anti-war group co-founder and an acquaintance of former President Barack Obama, as an education faculty member from 1987 to 2010, though the university did deny Ayers emeritus status.
In 2014, the university revoked a tenured faculty job offer to Steven Salaita following hate-filled, anti-Semitic and anti-Zion posts on his Twitter account, a Chicago Tribune article said. In November of the following year, university officials approved an $875,000 settlement with Salaita, with approximately $275,000 of that going to Salaita's attorneys.
McSweeney doesn't want Kilgore to have any ties with U of I.
"What I'm focused on right now is making sure this person, who has been involved in terrorism and who has been involved in a murder, is not hired back by the University of Illinois," McSweeney said.
Want to get notified whenever we write about any of these organizations ?
Next time we write about any of these organizations, we'll email you a link to the story. You may edit your settings or unsubscribe at any time.
Sign-up for Alerts
Organizations in this Story
Illinois House of Representatives • Illinois Representative David McSweeney (R-52nd) • University of Illinois at Urbana Champaign
More News