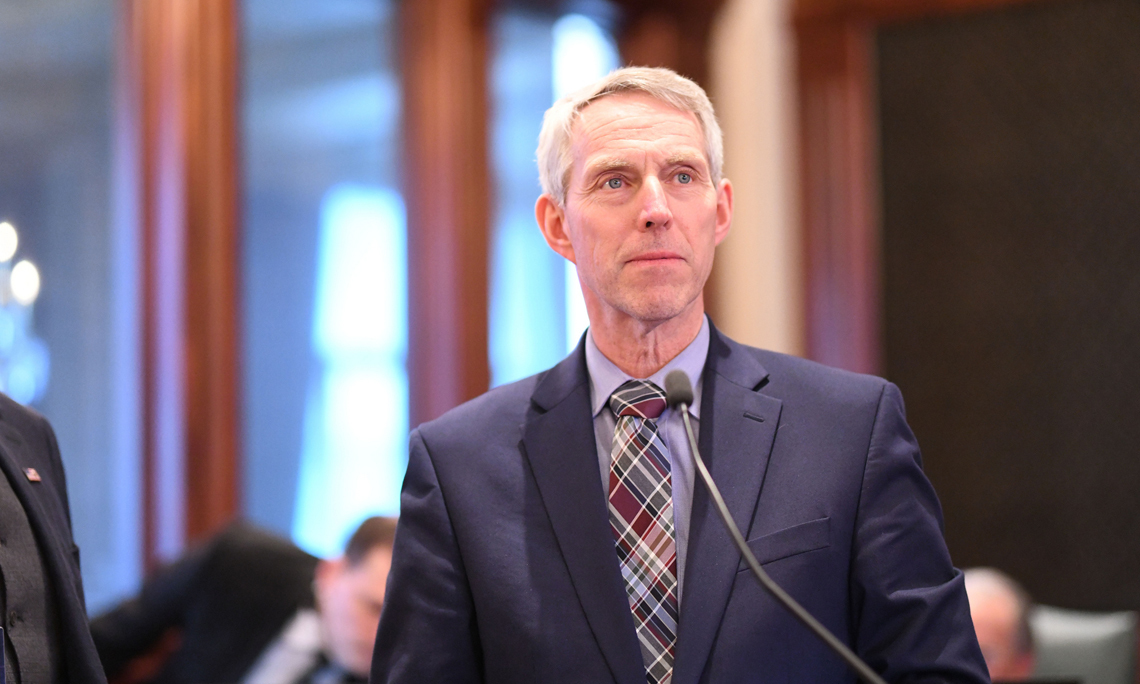 State Rep. Brad Halbrook | Rep Halbrook website
Illinois state Rep. Brad Halbrook (R-Shelbyville) doesn't see how the state can change its growing pattern of being on the wrong side of history without lawmakers in Springfield getting real about what he sees as driving all its potholes.
"Pension costs are the top driver of cost and debt in the state and are pretty much affecting everything," Halbrook told the Chambana Sun. "Until we do meaningful pension, reform, none of the work we might try to do in other areas will have much impact."
Halbrook points to the state's runaway property tax system as a prime example of that. For the third straight year, a recent WalletHub survey found that Illinois is home to the second-highest property taxes in the country behind only New Jersey. As part of their study, researchers detailed how taxes on a home valued at $205,000 in Illinois are almost three times higher ($4,700) than they are for the same priced home in nearby Kentucky or Indiana ($1,760).
"Both systems are in need of reforms, but it starts with the pensions," Halbrook added. "Really, it's probably going to take an even greater accumulation of things to drive the levels of reform we need."
Halbrook concedes that registers as a major task given he doesn't believe democratic leaders in Springfield are much on board with the idea.
"I don't think there's any appetite on the part of the majority party to reform too much of anything," he said. "They just continue to propose more spending, more borrowing and more taxing. That's their solution for everything."
Halbrook said he is hoping voters will act to demand that they be heard on the issues that stand to have the greatest impact on the quality of life they can carve out for themselves.
"Like this progressive tax the governor is so into proposing," he said. "The people of this state need to show up in mass to defeat the amendment to change the flat tax to a graduated tax because the change will only mean more debt and burden for them over the long run."