Illinois state Rep. Brad Halbrook (R-Shelbyville) | rephalbrook.com
Illinois state Rep. Brad Halbrook (R-Shelbyville) feels taxpayers' pain when it comes to the state's struggling economy.
"These reports continue to make our point that the policies being implemented in Illinois are damaging to everyone," Halbrook told the Macon Reporter. "We need bold reforms at multiple levels that will create a business- and employee-friendly environment that everyone can thrive in."
Halbrook points to the findings in a new Pew Charitable Trusts survey that shows Illinois lags behind every state in the U.S. except Mississippi in terms of personal-income growth since the Great Recession. With a 1.1-percent inflation-adjusted compound average, Illinois rates a full point behind the national average of 2.1 percent.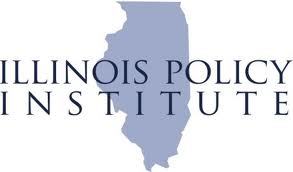 "To read that Illinois has underperformed every state except Mississippi is alarming, to say the least," Halbrook said.
The Illinois Policy Institute (IPI) reports that one contributing factor is the state's income tax policy.
According to IPI, at a time when states with the most competitive income tax policies – low flat rates to no income taxes at all – are showing the strongest personal income growth, Illinois is looking to institute the progressive income tax system being pushed by Gov. J.B Pritzker. IPI researchers noted that four of the five worst-performing states for personal income growth now have progressive income tax systems in place.
Halbrook has consistently spoken out against Pritzker's progressive tax proposal, which will appear on the ballot this year in the form of a referendum question, arguing that it will only lead to more debt.
"I think we need to be looking at some serious cuts and some serious reforms," Halbrook recently told WQAD. "To change the constitution for a graduated tax, these folks are going to want to just continue to raise rates as we go down the road without having some serious reforms and cuts."