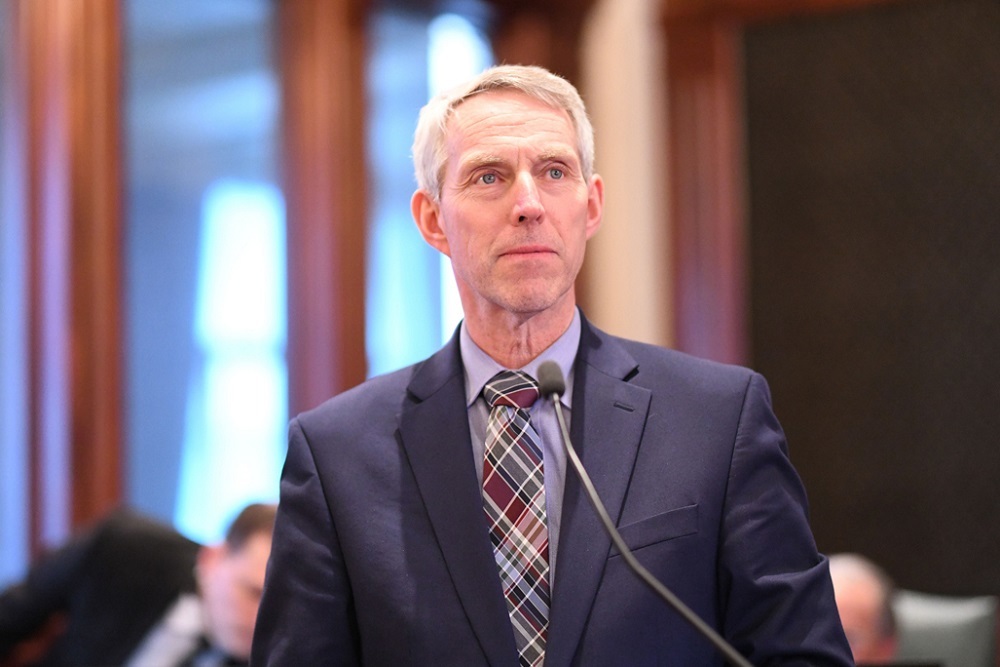 Illinois state Rep. Brad Halbrook (R-Shelbyville) | rephalbrook.com
Illinois state Rep. Brad Halbrook (R-Shelbyville) has joined the growing chorus of Springfield lawmakers now calling for state Sen. Thomas Cullerton (D-Villa Park) to step down in the wake of last week's federal corruption indictment.
"Because of a 40-count indictment, I think Sen. Cullerton should step down," Halbrook told the Chambana Sun. "Corruption at the highest level finds its way down through all levels of government and needs to cease. Examples need to be made."
A three-time incumbent, Cullerton now faces at least 39 charges stemming from an alleged scheme where he pocketed $275,000 in income for a union job that had no job description and rarely required him to show up. Prosecutors formally moved to charge Cullerton just three days after they secured a brokered guilty plea from former longtime Teamsters boss John Coli Sr., according to the Chicago Tribune.

Illinois state Sen. Thomas Cullerton (D-Villa Park)
With part of the indictment against Cullerton alleging that he and Coli conspired in landing the senator the high-salaried post, Coli has also agreed to cooperate going forward. Cullerton faces multiple counts of embezzlement and a single charge of conspiracy and making false statements, with each of the charges carrying up to five years in prison if convicted.
"When this happens, it helps the good citizens make a decision to leave the state even easier," Halbrook said.
Through his attorneys, the 49-year-old Cullerton, a distant cousin of Senate President John Cullerton (D-Chicago), has denied all the charges. According to the indictment, Cullerton had been a member of Teamsters Local Union 734 before assuming his state senate seat in January 2013. He is the seventh Illinois legislator to be hit with criminal charges over the last seven years.
Cullerton's 23rd District constituency includes parts of Bartlett, Bloomingdale, Glendale Heights, Roselle, Wood Dale and Villa Park.