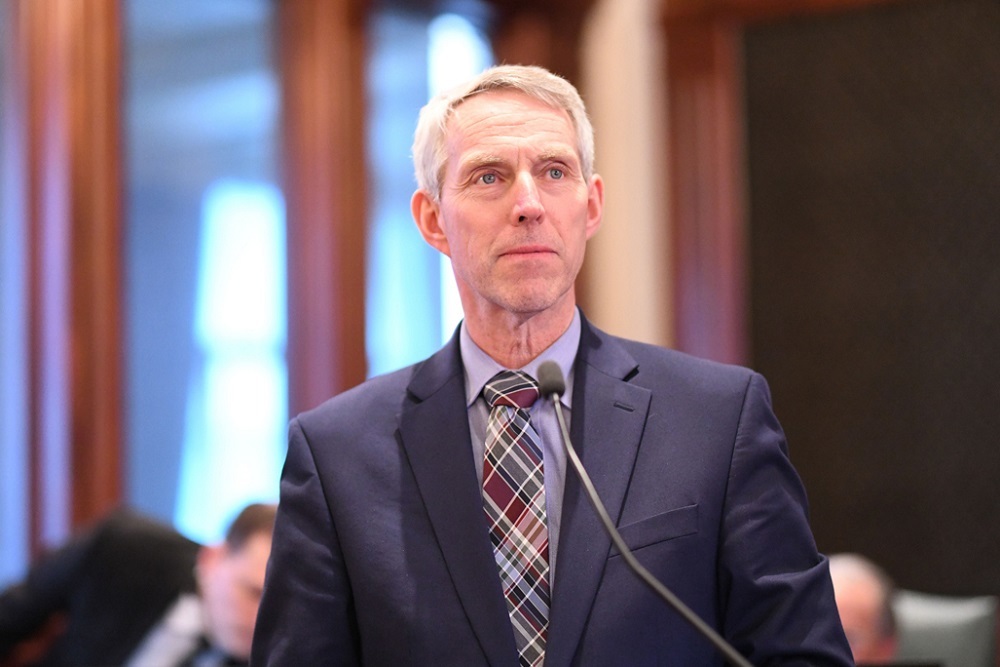 Illinois state Rep. Brad Halbrook (R-Shelbyville) | rephalbrook.com
Illinois state Rep. Brad Halbrook (R-Shelbyville) wonders how long Illinois can survive with policies like the new $85 billion state budget just signed into law by Gov. J.B. Pritzker setting the tone for the way the state operates.
"Citizens are just outraged and this makes it easier for people to decide to go seek opportunity outside the state," Halbrook told the Chambana Sun. "These tax policies and all the other policies are driving people out of their homes. They just can't afford to live here anymore and none of this stuff that was passed this spring puts us on better financial footing."
With Illinois Policy Institute (IPI) reporting that the so-called Rebuild Illinois part of Pritzker's spending plan is filled with pork-barrel projects with questionable, perhaps politically driven motives, Halbrook laments that things may get worse before they have a chance to get better. Of the $45 billion set aside for the capital spending part of Pritzker's state budget, IPI reports that upwards of $50 million has been set aside for such projects as noise abatement at the Chicago Belt Railway Yard in House Speaker Mike Madigan's (D-Chicago) home district, capital improvements grants to parks and recreational units and funding for the Illinois Arts Council chaired by Madigan's wife, Shirley.

Illinois Gov. J.B. Pritzker
Halbrook said the abuse hardly ends there.
"It's interesting that as a result of this capital bill, the representative from Decatur [Sue Scherer-D] can give $3 million to her park district's water park when there is rebar showing up on the roads around the area," he said. "We gave $3 million to a water park when highways need repair."
Halbrook said it also baffles him how lawmakers in Springfield could be asking taxpayers for more from their pockets to cover all the added costs when so many of them are already expressing their displeasure by putting the state in their rearview mirrors.
"When the citizens of Illinois are leaving in droves, we continue to ask them for more with things like this gas-tax increase," he said. "Unless we correct something soon, we're going to continue to have a smaller population in the state of Illinois and I think it's going to mean less wage earners and less employers and more taxes and fees."