Pritzker's program of 'taxing, borrowing and spending' is driving residents away, Halbrook says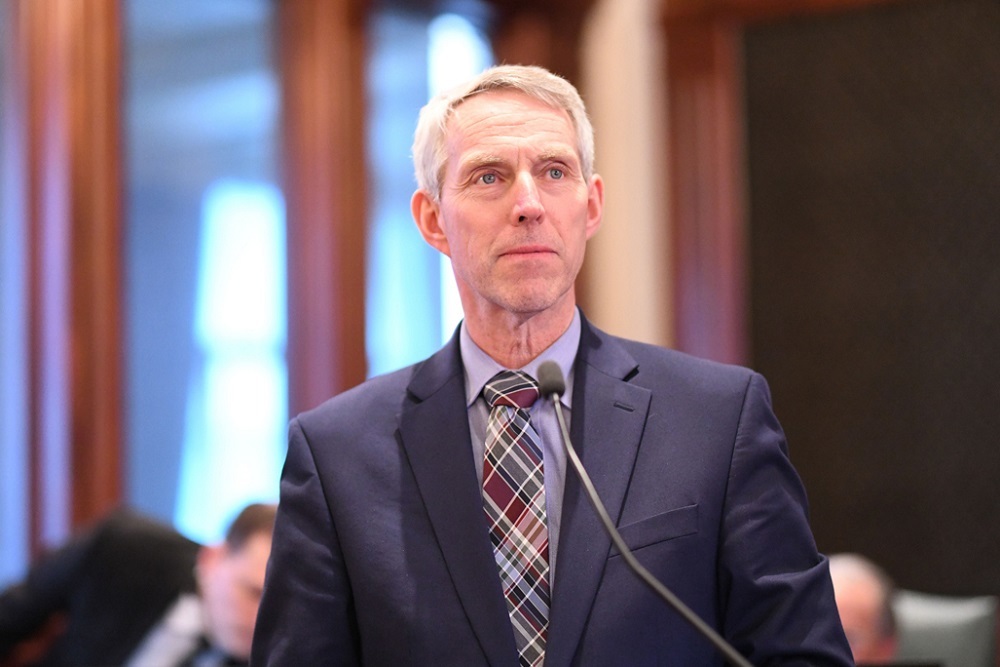 Illinois state Rep. Brad Halbrook (R-Shelbyville) | rephalbrook.com
With billions of dollars in new taxes and added fees taking hold in Illinois this month as part of Gov. J.B. Pritzker's overall new state budget, Illinois state Rep. Brad Halbrook (R-Shelbyville) can only think of the average Illinoisans whose lives just became more difficult.
"I voted against the increase because I think it's going to put a huge burden on everyday people and will cost them hundreds more a year in additional taxes," Halbrook told the Chambana Sun. "This is not a way forward. It perpetuates a problem of this mass exodus we're seeing of people leaving the state and taking their income with them."
Illinois Gov. J.B. Pritzker
As of July 1, $2.1 billion in new taxes and fees were added to the burden of taxpayers across the state as hikes on the state gas tax and a $1-per-pack increase on cigarettes topped the list of new levies. With the gas tax hike, Illinois is now home to the second-highest overall gas tax burden in the country and the average motorist will be saddled with motor fuel taxes of at least $100 more this year as part of Gov. J.B. Pritzker's overall plan of generating $1.3 billion in added revenue from the gas tax.
In all, lawmakers in Springfield ended the spring session by enacting policy that paves the way for $4.7 billion in new taxes and added fees.
"My way forward would be to enact some reforms, keep people here and hopefully bring new employees into the state to broaden the tax base," Halbrook said.
As bad as things seem now, Halbrook said he is encouraged by the way he sees his message of no new taxes and more fiscal restraint starting to reach more voters.
"It's resonating in rather small circles," he said. "Whenever I'm talking to people, individually or in a group, I will continue to talk about needed reforms and how more taxing, more borrowing and more spending is the wrong path."
Want to get notified whenever we write about
Illinois State Representative Brad Halbrook
?
Next time we write about Illinois State Representative Brad Halbrook, we'll email you a link to the story. You may edit your settings or unsubscribe at any time.
Sign-up for Alerts
Organizations in this Story
Illinois State Representative Brad Halbrook
More News