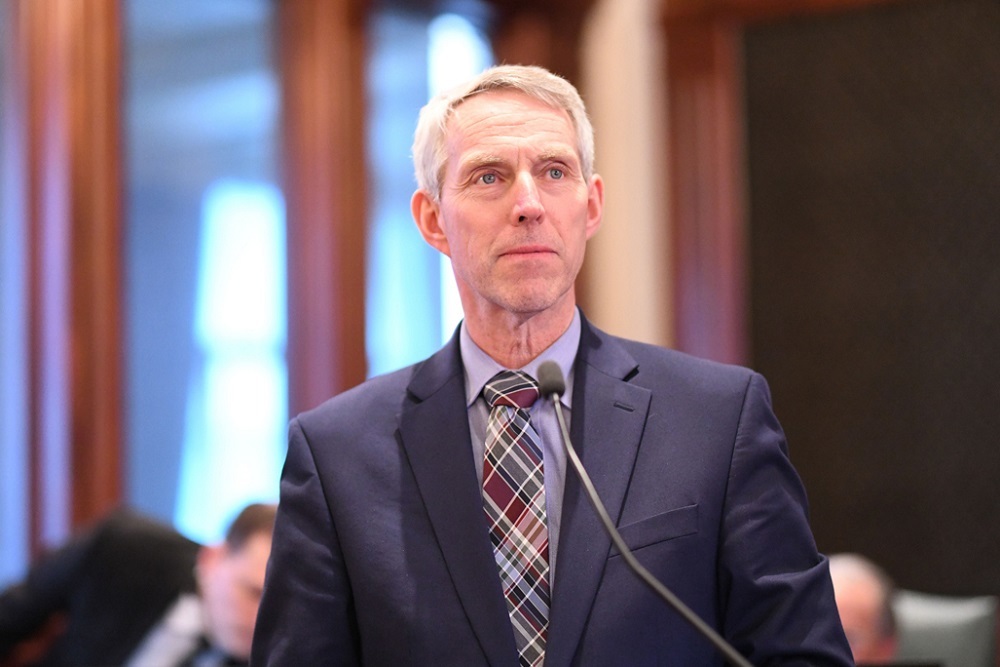 Illinois state Rep. Brad Halbrook (R-Shelbyville) | rephalbrook.com
Illinois state Rep. Brad Halbrook (R-Shelbyville) argues that it is not difficult to deduce what is behind the aggressive pro-choice legislation now simmering in Springfield.
"I think it's just an overreaction to the Trump policies," Halbrook told the Chambana Sun. "I think that there is concern that Roe v. Wade may be overturned and it's just an overreaction to the potential of that happening."
Just days after Gov. J.B. Pritzker signed the Reproductive Health Act that established abortion as a "fundamental right" in the state, Democratic lawmakers are now aggressively seeking to repeal the state's parental notification law, which mandates that parents be made aware at least 48 hours in advance of the procedure when their child is seeking to have an abortion performed. The current legislation metes out stiff penalties for non-compliance.

Democratic lawmakers are aggressively seeking to repeal Illinois' Parental Notification Act.
"I don't think it's good policy," Halbrook said of the moves for repeal. "I think the parents have to be a part of that discussion. I guess there is some situation where someone doesn't have a relationship with a parent or a guardian, maybe, and is in a tight spot and has to move forward. I don't know if that is the case or not, but that's why I hear we have to repeal."
No matter what the reasoning, Halbrook said he does not see himself or many other GOP lawmakers changing their position any time soon.
"We'll just keep talking against and voting against it and trying to encourage colleagues to be opposed to these drastic changes," he said.
Currently, at least 15 states have laws that require parental notice prior to a minor being able to have an abortion, with the neighboring state of Iowa being among them.