Caulkins: Caving in to unions is ruining Illinois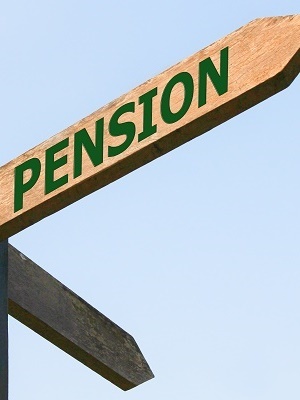 State Rep.-elect Dan Caulkins of Decatur says he wonders what it will take for lawmakers in Springfield to stand up to the unions he argues are ruining the state.
"Until politicians in Springfield get the courage to say 'We can't do this anymore' to the unions with the pensions and other things, and truly mean it, nothing's going to change," he told the Chambana Sun. "We'll just continue to suffer through the same levels of dysfunction that have virtually left us crippled as a state."
Dan Caulkins
Caulkins cringes at the mention of a new Illinois Auditor General annual State Actuary Report that concludes by fiscal year 2020 the state will need to pump at least $845 million more in its six pension funds than for the year before. Researchers also note that the funded ratio for retirement systems ranges from 47.9 percent to 15.3 percent, leaving the already cash-strapped systems virtually defenseless to any market downturns that may arise.
"I can't imagine that people really understood what they were doing when this all started," said Caulkins, a Republican who bagged nearly 70 percent of the vote in his runaway win over his Democratic opponent, Jen McMillin, in the 101st District in November. "If we could go back and explain what this system has done, I can't believe the people who designed it would be inclined to do it again."
Those in the know lament allocating more money for pensions almost certainly means having less of it for other programs and services.
"I was hopeful that putting more pressure on Democrats at the polls in November would make a difference, but that didn't happen" Caulkins added. "We're already so in debt we can't pay our bills, and I think adding another billion will almost leave us with no way out."
Caulkins said he isn't surprised to see that more and more people are deciding to just walk away from Illinois. Newly released U.S. Census Bureau data show that in 2018, for the fifth straight year, the state lost population, this time a record-setting 45,116 residents. Since 2000, almost 1.5 million people have fled the state.
"We're losing wage earners and their families, and they're leaving because of debt, and still our answer to everything is to raise taxes," Caulkins said. "I'm afraid if things over next two years go as [Gov.-elect J.B.] Pritzker and Democrats are talking about, we're headed for a really rough time. I think it will create even more outmigration, with people figuring what they lose in home sale price they can make up with what they'll save in taxes."
The 101st House District spans parts of Champaign, DeWitt, Macon, McLean and Piatt counties.
Want to get notified whenever we write about any of these organizations ?
Next time we write about any of these organizations, we'll email you a link to the story. You may edit your settings or unsubscribe at any time.
Sign-up for Alerts
Organizations in this Story
Committee to Elect Dan Caulkins • Illinois' State House District 101
More News