Champaign County Zoning Board of Appeals met January 11.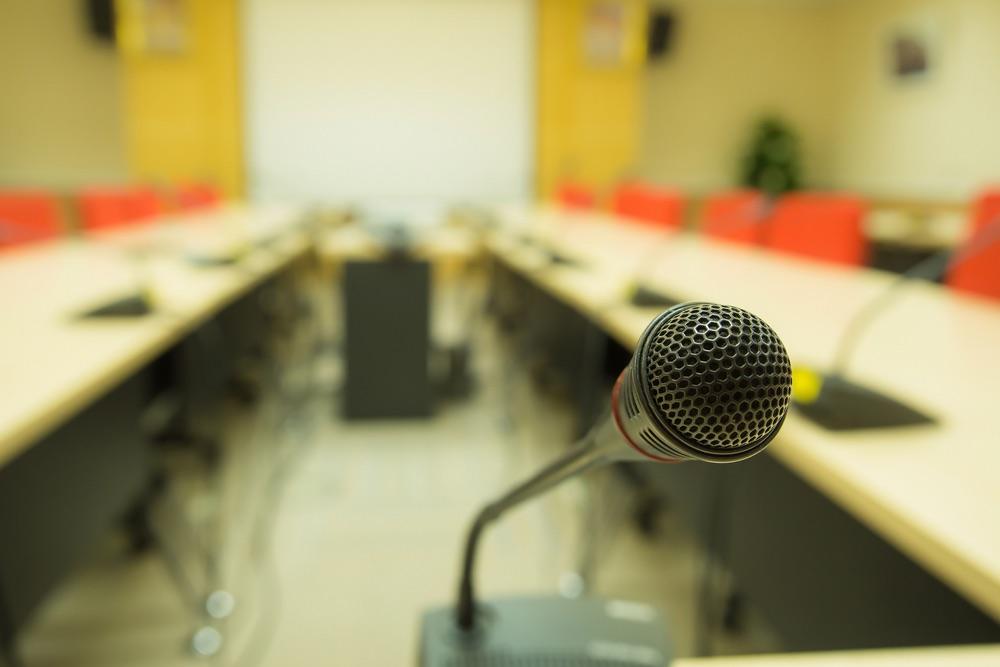 Champaign County Zoning Board of Appeals met January 11.
Here is the agenda provided by the Board:
1. Call to Order
2. Roll Call and Declaration of Quorum
3. Correspondence Time : 6:30 p.m.
Location: Lyle Shields Meeting Room
4. Approval of Minutes: (June 29, 2017; July 13, 2017; August 31, 2017; and October 26, 2017)
5. Continued Public Hearings
Case 685-AT-11 Petitioner: Zoning Administrator
Request: Amend the Champaign County Zoning Ordinance by revising Section 6.1 by adding standard conditions required for any County Board approved special use permit for a Rural Residential Development in the Rural Residential Overlay district as follows:
(1) Require that each proposed residential lot shall have an area equal to the minimum required lot area in the zoning district that is not in the Special Flood Hazard Area;
(2) Require a new public street to serve the proposed lots in any proposed RRO with more than two proposed lots that are each less than five acres in area or any RRO that does not comply with the standard condition for minimum driveway separation;
(3) Require a minimum driveway separation between driveways in the same development;
(4) Require minimum driveway standards for any residential lot on which a dwelling may be more than 140 feet from a public street;
(5) Require for any proposed residential lot not served by a public water supply system and that is located in an area of limited groundwater availability or over a shallow sand and gravel aquifer other than the Mahomet Aquifer, that the petitioner shall conduct groundwater investigations and contract the services of the Illinois State Water Survey (ISWS) to conduct or provide a review of the results;
(6) Require for any proposed RRO in a high probability area as defined in the Illinois State Historical Preservation Agency (ISHPA) about the proposed RRO development undertaking and provide a copy of the ISHPA response;
(7) Require that for any proposed RRO that the petitioner shall contact the Endangered Species Program of the Illinois Department of Natural Resources and provide a copy of the agency response.
Case 873-AT-17 Petitioner: Champaign County Zoning Administrator
Request: Amend the Champaign County Zoning Ordinance as follows:
Part A: Amend Sections 7.1.1 and 7.1.2 to require a Special Use Permit for any Neighborhood Home Occupation or Rural Home Occupation that exceeds and/or does not meet the other requirements of Section 7.1.1 or Section 7.1.2 provided that the Home Occupation is not a prohibited Home Occupation under paragraph 7.1.1.I or 7.1.2.J. and specify that the residential use shall remain the principal use on the property, and the dwelling on the subject property shall remain the principal building.
Part B: Amend Section 7.1.1 to authorize "minor auto repair" as a Neighborhood Home Occupation subject to a Special Use Permit when located more than 1.5 miles from a municipality that prohibits "minor auto repair" as a home occupation and subject to several standard conditions including but not limited to a condition that the minor auto repair shall be conducted inside a building and a condition that the total building area occupied by the minor auto repair shall not exceed 1,500 square feet or more than 150% of the dwelling unit area, whichever is greater.
6. New Public Hearings
*Case 886-S-17
Petitioner: Dave Kirby, and the Champaign County Fair Association, with a Board of Directors as follows: Bill Alagna, President; Kent Weeks, 1 st Vice President; Edgar Busboom, 2 nd Vice President; John Bell, Director; Pam Barham, Secretary; HD Brown, Treasurer; Dave Price, Director; Bob Williams, Director; Chris Wallace, Director, Jared Little, Director; Debbie Weeks, Director; and Marty Poling, Director.
Request: Authorize the expansion of Special Use Permit 836-S-16 for the Champaign County Fairgrounds and Parking Lot in the CR Conservation Recreation Zoning District to allow the construction and use of a BMX track as an accessory use on the Fairgrounds, subject to the following waiver of standard conditions required by Section 6.1.3 of the Zoning Ordinance:
Authorize a waiver for side and rear yards of 20 feet in lieu of the minimum required 50 feet for the Fairgrounds Special Use.
Location: A 53.79-acre tract in the Northwest Quarter of Section 8, Township 19 North, Range 9 East of the Third Principal Meridian in Urbana Township and commonly known as the Champaign County Fairgrounds with an address of 1302 North Coler Avenue, Urbana.
7. Staff Report
8. Other Business
A. Review of Docket
B. 2018 Calendar
C. Special ZBA Meeting on March 1, 2018
9. Audience Participation with respect to matters other than cases pending before the Board
10. Adjournment
*Administrative Hearing. Cross Examination allowed.
http://www.co.champaign.il.us/CountyBoard/ZBA/2018/180111_Meeting/180111_Meeting%20Agenda.pdf
Want to get notified whenever we write about
Champaign County Zoning Board of Appeals
?
Next time we write about Champaign County Zoning Board of Appeals, we'll email you a link to the story. You may edit your settings or unsubscribe at any time.
Sign-up for Alerts
Organizations in this Story
Champaign County Zoning Board of Appeals
More News