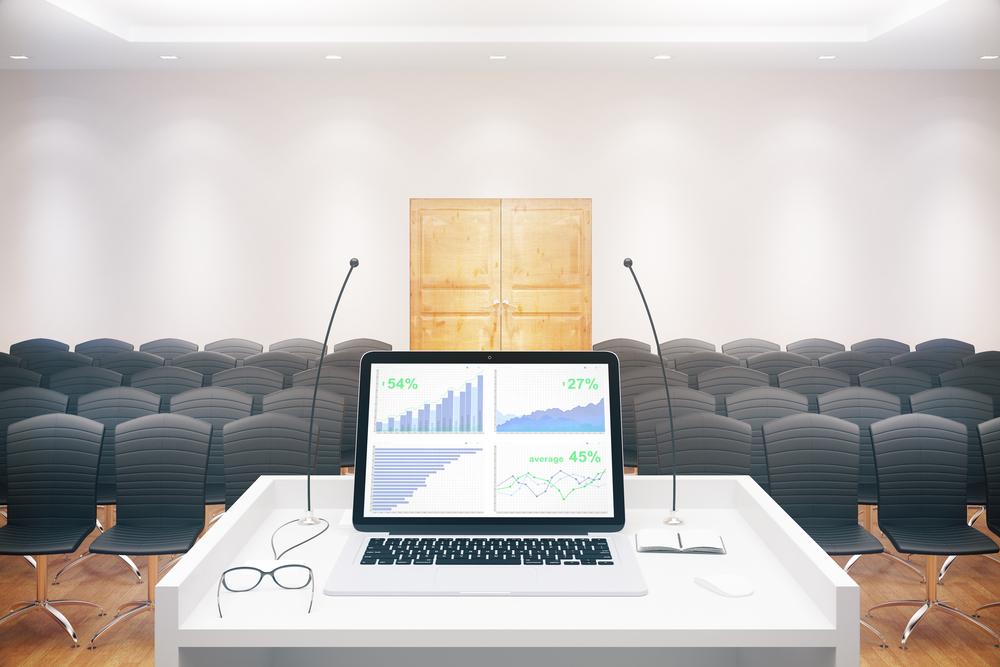 Georgetown-Ridge Farm Community Unit School District 4 Board of Education met Sept. 23.
Here is the agenda provided by the board:
1. Call to Order
2. Roll Call
3. Public Session (Limited to 15 minutes)
a. GREA
b. PTO
c. Other
4. Notices and Communications
a. City of Georgetown- Tax Increment Financing Redevelopment Plan & Project
b. Village of Ridge Farm- Request to Relocate Bus Stop
c. Correspondences
5. Superintendent Report
a. District Goal Update
b. District News
1. S&P Global Long-Term Bond Rating Increased from an 'A-' Rating to a 'A' Rating. S&P Global reports that the Georgetown-Ridge Farm CUSD #4 outlook is stable.
2. Pine Crest Elementary are the Recipients of the 'It Takes a Village Award'
c. Fall 2019 Committees
1. Building and Facilities
a) Health Life Safety Projects
b) Examination of Onsite Solar Solutions
2. Technology
6. Administrator Reports
a. Curriculum Coordinator Report- Mrs. Cramer
b. Pine Crest Elementary Principal Report- Mrs. Vaughn
c. Mary Miller Junior High School Principal's Report- Mr. John Tosh
d. Georgetown-Ridge Farm High School Principal's Report- Mr. Thomas
7. Consent Agenda: Consent agenda items will be considered without discussion, unless a Board Member asks to have items removed for discussion prior to action.
a. Minutes of all recent regular and special meetings of the Board of Education, and any meetings of committees of the Board
b. School Activities Report
c. Approve: Consolidated District Plan
8. Approve: Treasurer's Report
9. Approve: August 2019 Receipts and Bills Board Report
10. Approve: Regional Office of Education Drug Awareness Resistance Education Program (DARE) Annual Agreement
11. Approve: Sweet Water Sound System Quote- $5,784.23
12. Human Resources: Employments, Employment Changes, Leaves of Absence, Resignations, Retirements, Extracurricular Assignments/Changes
a. Accept- MMJH Personal Assistant Resignation- Ms. Mitzi Van Duyn
b. Accept: MMJH Cheerleading Coach Resignation at the end of the 2019-2020 SYMs. Mitzi Van Duyn
c. Approve: Student teaching leave of absence request from March through May 2020-Mrs. Megan Shuman
d. Approve: Maternity Leave Request- Mrs. Ashley Vaughn
e. Approve: Retirement at the end of the 2021-2022 SY which includes a 6% salary increase each year- Mrs. LaDonna Hackler
f. Approve: Bus Monitor- Mr. Shane Steele
g. Approve: Substitute Custodian- Mr. Shane Steele
h. Approve: Archery Assistant Coach- Mr. Mark Fegett
13. Board Policy Updates- First Reading
a. 2:20 Powers and Duties of the School Board; Indemnification
b. 2:40 Board Member Qualifications
c. 2:50 Board Member Term of Office
d. 2:60 Board Member Removal from Office
e. 2:170-AP Qualification Based Selection
f. 2:250 Access to District Public Records
g. 2:250-E1 Written Request for District Public Records
h. 2:250-E2 Immediately Available District Public Records and Web-Posted Reports and Records
i. 4:30 Revenue and Investments
j. 4:40-AP Preparing and Updating Disclosures
k. 4:60-E Notice to Contractors
l. 4:100 Insurance Management
m. 4:160 Environmental Quality of Buildings and Grounds
n. 4:160-AP Environmental Quality of Buildings and Grounds
o. 4:170 AP7 Targeted School Violence Prevention Program- Deleted and Replaced
by 4:190, 4.190 AP1
p. 4.170 AP7, E1 Threat Assessment Decision Tree- Deleted. See 4:190, 4:190 AP2
q. 4:170 AP7, E3 Targeted School Violence prevention and Threat Assessment Education- Deleted and Replaced by 4:190 AP2, E6
r. 4:175 AP1, E1 Informing Parents/Guardians About Offender Community Norification Laws
s. 4:190 Targeted School Violence Prevention Program
t. 4:190 AP1, Targeted School Violence Prevention Program- Replaces 4:170-AP7
u. 4:190-AP1, E1 Targeted School Violence Prevention Program
v. 4:190 AP2 Threat Assessment (TAT)
w. 4:190 AP2, E1 Principles of Threat Assessment
x. 4:190 AP2 E2 Threat Assessment Documentation
y. 4:190 AP2, E3 Threat Assessment Key Areas and Questions; Examples
z. 4:190 AP2, E4 Responding to Types of Threats
aa. 4:190 AP2, E5 Threat Assessment Case Management Strategies
bb. 4:190 AP2 E6 Targeted School Violence Prevention and Threat Assessment Education
cc. 6:15 School Accountability
dd. 6:65 Student Social and Emotional Development
ee. 6:185 Remote Educational Program
ff. 7:185 Teen Dating Violence Prohibited
gg. 8:95 Parental Involvement
hh. 7:290 Suicide and Depression Awareness and Prevention
ii. 7:290 AP Resource Guide for Implementation of Suicide and Depression Awareness Prevention Program
jj. 7:305 Student Athlete Concussions and Head Injuries
kk. 7:305 AP Program for Managing Student Athlete Concussions and Head Injuries
ll. 2:110 Qualifications, Term and Duties of Board Officers
mm. 2:140 Communication To and From the Board
nn. 2:140 E Guidance for Board Member Communications, Including Email Use
oo. 2:240 Board Policy Development
pp. 3:10 Goals and Objectives
qq. 3:60 Administrative Responsibility of the Building Principal
rr. 4:20 Fund Balances
ss. 4:45 AP1 Insufficient Fund Checks
tt. 4:45 AP2 Local Debt Recovery Program Implementation Procedures
uu. 4:45 E1 Cover page Documenting the Process to Seek Offset from the Illinois Office of the Comptroller
vv. 4:45 E2 Notice of Claim to Seek Debt Recovery; Challenge; and Response to Challenge
ww. 4:55 AP Controls for the Use of District Credit Procurement Cards
xx. 4:70 AP Resource Conservation
yy. 4:90 Activity Funds
zz. 5:30 AP1 Interview Questions
aaa. 5:35 Compliance with the Fair Labor Standards Act
bbb. 5:35 AP1 Fair Labor Standards Act Exemptions
ccc. 5:35 AP2 Employee Records Required by the Fair Labor Standards Act
ddd. 5:35 AP3 Compensable Work Time for Non-Exempt Employees Under the FLSA
eee. 5:35 AP4 Fair Labor Standards Act 12-Step Compliance Checklist
fff. 5:35 E Volunteer Agreement Executed by a Non-Exempt Employee
ggg. 5:40 Communicable and Chronic Infectious Disease
hhh. 5:120 E Code of Ethics for Illinois Educators
iii. 5:130 Responsibilities Concerning Internal Information
jjj. 5:180 Temporary Illness of Temporary Incapacity
kkk. 5:310 Compensatory Time Off
lll. 5:310 E Agreement to Receive Compensatory Time Off
mmm. 6:40 Curriculum Development
nnn. 6:110 Programs for Students At Risk of Academic Failure and/or Dropping Out of School
ooo. 6:120 AP1 E2 Special Education Required Notice and Consent Forms
ppp. 6:120 AP2 Access to Classrooms and Personnel
qqq. 6:120 AP2, E1 Request to Access Classrooms or Personnel for Special
Education Evaluation and/or Observation Purposes
rrr. 6:280 AP Evaluating and Reporting Student Achievement
sss. 6:300 E1 Application for a Diploma for Veterans of WWII the Korean Conflict or
the Vietnam Conflict
ttt. 6:340 Student Testing and Assessment Program
uuu. 7:40 AP Placement of Non-Public School Students Transferring Into the District
vvv. 7:170 Vandalism
www. 7:240 AP2 Extracurricular Drug and Alcohol Testing Program
xxx. 7:250 AP1 Measures to Control the Spread of Head Lice at School
yyy. 7:280 AP Managing Students with communicable or Infectious Disease
zzz. 7:280 E2 Reporting and Exclusion Requirements for Common Communicable Diseases
aaaa. 8:25 AP Advertising and Distributing Materials in Schools Provided by NonSchool Related Entities
14. Board Comments
15. Other
16. Adjournment to Closed Meeting for Personnel
Pursuant to IL Open Meetings Act: 5 ILCS 120/2(c)(1): The appointment, employment, compensation, discipline, performance, or dismissal of specific employees of the District or legal counsel for the District, including hearing testimony on a complaint lodged against an employee or against legal counsel for the district to determine its validity.
17. Adjourn
https://v3.boardbook.org/Public/PublicItemDownload.aspx?mk=50346343&fn=agenda.pdf