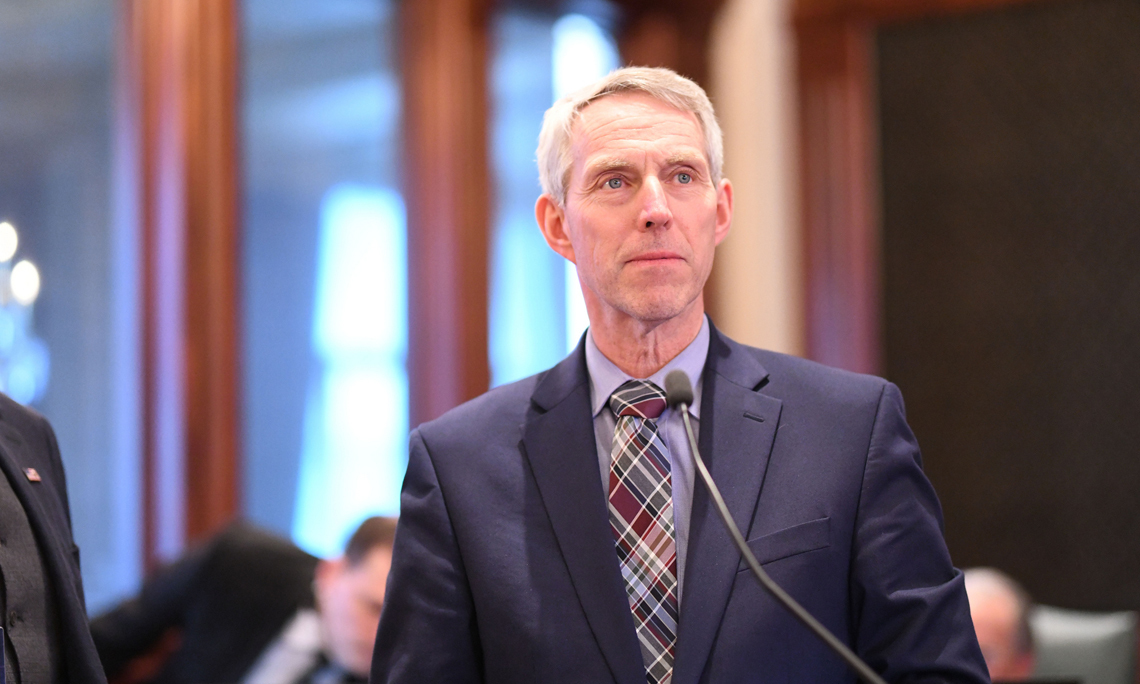 Illinois state Rep. Brad Halbrook (R-Shelbyville) | Rep Halbrook website
Despite the fact that Illinois Gov. J.B. Pritzker has already signed legislation that will raise the state's minimum wage to $15 by 2025, one local lawmaker and small business owner continues to voice his opposition.
"I voted against the minimum wage hike because of my concern about what it would do to Downstate communities," Illinois state Rep. Brad Halbrook (R-Shelbyville) told the Chambana Sun. "Businesses are already struggling to keep their doors open. Why would we want to make it even tougher for Illinois businesses to compete with other states? Two-thirds of Illinois' population lives within a 40-minute drive of the state border and many of these individuals live right here in the 102nd District."
Halbrook, who joined the state legislature in 2012, runs a small farming operation in Shelby County.

Chicago Mayor Lori Lightfoot
"I was very vocal during the debate on this issue that a compromise could be reached," Halbrook said. "I argued that we should take a regional approach to the minimum wage increase to account for the economic differences between Downstate and Chicago. Unfortunately, there was no willingness on their part to negotiate a compromise."
According to the Illinois Department of Labor, the legislation will raise the minimum wage to $9.25 by Jan. 1, 2020, and to $10 on July 1, 2020. It will then increase annually by $1 per hour until it reaches $15 in 2025.
"This is a significant increase to force on the poorest regions of the state," Halbrook said. "Unfortunately, the governor does not care about Downstate. He does not care what this is going to do not only to businesses but also to municipalities and schools. It is reckless and extremely callous. This is going to have huge negative consequences on Downstate communities."
Chicago Mayor Lori Lightfoot recently has indicated that Chicago should fast track bringing its minimum wage to $15 from $13 an hour. However, the chief sponsor of that ordinance said last month she may be open to concessions to placate small businesses and nonprofits that oppose it.
Meanwhile, The Heritage Foundation website recently posted an Employee Policies Institute poll of U.S. economists, which showed 74 percent of them oppose raising the federal minimum wage to $15 an hour. Currently, it is $7.25 an hour.
"I will continue to fight for common-sense solutions to the problems facing Illinois, and I will continue to oppose jobs-killing proposals like the minimum wage hike," Halbrook said.