Gibson City-Melvin-Sibley Community Unified School District 5 issued the following announcement on May 30.
The following students were nominated by GCMS Staff for May Student of the Month:
6th Grade:

Grayson Kerber

Kaden Martin

Sophia Ray

Brooklyn Robinson

Thais Rodriguez-Cortez

Mallory Rosendahl

Charlize Rutledge

Allison Taylor

7th Grade:

Mindy Brown

Rilynn Cuppernell

Keagen Grover

Carter Kallal

Alex Martin

Chase Pollard

Amari Roberson

Aiden Sancken

Kaley Short

Savannah Shumate

Harley Tjarks

8th Grade:

Zachary Barnes

Halie Heinz

Kyra Lockhart

Dawn Ranta

Connor Ray

Parker Snyder

Rylee Stephens

Gavin Williams
The winners of the student of the month, as voted on by the faculty, were:
6th Grade: Allison Taylor, daughter of Curt and Jill Taylor of Foosland.
7th Grade: Rilynn Cuppernell, daughter of Amanda Cuppernell of Gibson City.
8th Grade: Rylee Stephens, daughter of Jennifer Wright of Gibson City and Danny Cloninger of Melvin.
If you have any questions related to our Student of the Month program, please call Mr. Bielfeldt or Jessie Lee at GCMS Middle School, 217-784-8731.
Original source can be found here.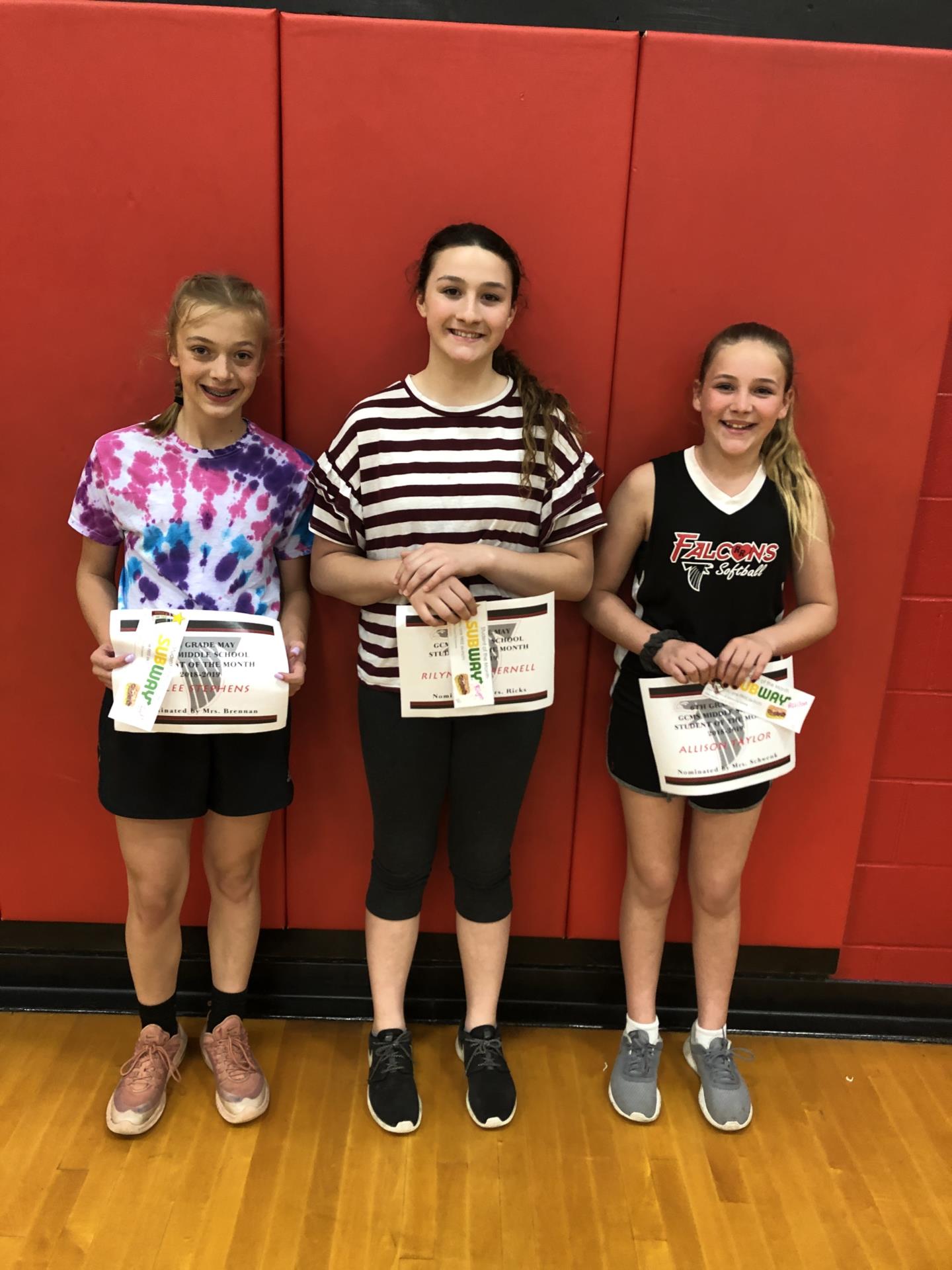 Source: Gibson City-Melvin-Sibley Community Unified School District 5