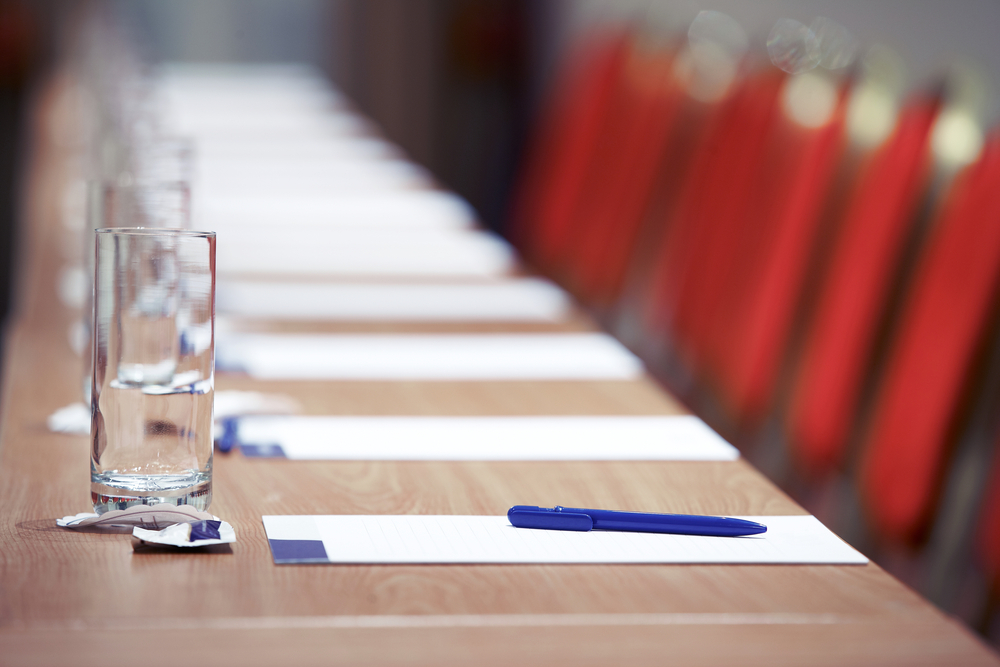 Champaign County Board Committee of the Whole met May 14.
Here is the agenda provided by the committee:
I. Call To Order
II. Roll Call
III. Approval of Agenda/Addenda
IV. Approval of Minutes
A. April 9, 2019 1-5
V. Public Participation
VI. Communications
VII. Finance
A. New Business
1. Champaign County Economic Development Corporation Presentation (Information Only)
2. Budget Amendments/Transfers
a. Budget Amendment 19-00028
Fund 075 Regional Planning Commission / Dept. 618 CC Regional Environment Framework Increased Appropriations: $80,000
Increased Revenue: $80,000
Reason: State Planning Grant through IDOT to Develop a Regional Environmental Framework Creating a Centralized Resource for CUUATS Staff to Consistently Manage Ecological, Social and Cultural Resources in the Region.
3. Treasurer
a. Monthly Report – March 2019 – Reports are available on the Treasurer's Webpage at: http://www.co.champaign.il.us/treasurer/Reports.php
4. Auditor
a. Monthly Report – April 2019 – Reports are available on the Auditor's Webpage at: http://www.co.champaign.il.us/Auditor/countyboardreports.php
b. Resolution Authorizing Interfund Loans from Fund Reserves to Other Funds 10
5. Circuit Clerk & Circuit Court
a. Criminal & Traffic Assessment Act (Information Only) 11-12
6. County Executive
a. Resolution Adopting Champaign County Financial Policies
b. Resolution Authorizing the FY2020 Budget Process
c. Request for Letter of Support Regarding Application for Extension of Village of Rantoul TIF District No. 1
d. FY2019 General Corporate Fund Budget Projection & Budget Change Reports (to be distributed)
B. Other Business
C. Chair's Report
D. Designation of Items to be Placed on the Consent Agenda
VIII. Justice & Social Services
A. New Business:
1. Reentry Program Quarterly Report – January 1, 2019-March 31, 2019
2. Monthly Reports – All reports are available on each department's webpage through the department reports page at: http://www.co.champaign.il.us/CountyBoard/Reports.php
• Animal Control – March 2019
• Emergency Management Agency – April 2019
• Head Start – April 2019
• Public Defender – March 2019
• Probation & Court Services – March 2019 & 1st Quarter Statistical Reports
• Veterans' Assistance Commission – March 2019
3. Emergency Management Agency
a. Request Approval of Application for Renewal, & If Awarded Acceptance of the Illinois Emergency Management Agency Hazardous Materials Emergency Preparedness (HMEP) Grant, October 1, 2019-September 20, 2022
B. Other Business
C. Chair's Report
D. Designation of Items for Consent Agenda
IX. Policy, Personnel, & Appointments
A. New Business
1. Appointments/Reappointments (italicized name indicates incumbent) County Executive's Appointments: 65
a. Board of Review – 1 (D) Position – Term 6/1/2019-5/31/2022
• Paul Sailor (D)
b. Farmland Assessment Review Committee – 1 Position - Term 6/1/2019-5/31/2023
• Steve Moser
c. Urbana-Champaign Sanitary District Board – 1 (D) Position - Term 6/1/2019-5/31/2022
• Jennifer Putman (D)
d. Dewey Community Public Water District Board – 1 Position - Term 6/1/2019-5/31/2024
• David Hudson
e. Penfield Water District Board – 2 Positions – Term 6/1/2019-5/31/2024
• Elizabeth Cropper
• Dick Willfong
f. Sangamon Valley Public Water District Board – 1 Position – 6/1/2019-5/31/2024
• Robert Guthrie - Letter of Resignation (Information Only)
g. Yearsley Cemetery Association – 1 Unexpired Term Ending 6/30/2023
• Mary Lakey
2. County Clerk
a. April 2019 Report 76
3. County Executive
a. Monthly HR Report – April 2019
b. Request Approval of Champaign County Policies:
i. Drug Use Policy
ii. Information Technology Policy
iii. Travel Policy (Final Policy Included After Mark-up Version)
B. Other Business
C. Chair's Report
1. Appointments Expiring June 30, 2019: (Information Only)
• Stearns Cemetery Board
• Forest Preserve District Board
• County Board of Health
• Developmental Disabilities Board
D. Designation of Items to be Placed on the Consent Agenda
X. Other Business
XI. Adjournment
http://www.co.champaign.il.us/CountyBoard/Committee_Of_The_Whole/2019/190514_Meeting/190514agenda.pdf