City of Champaign Neighborhood Services Department Committee met October 12.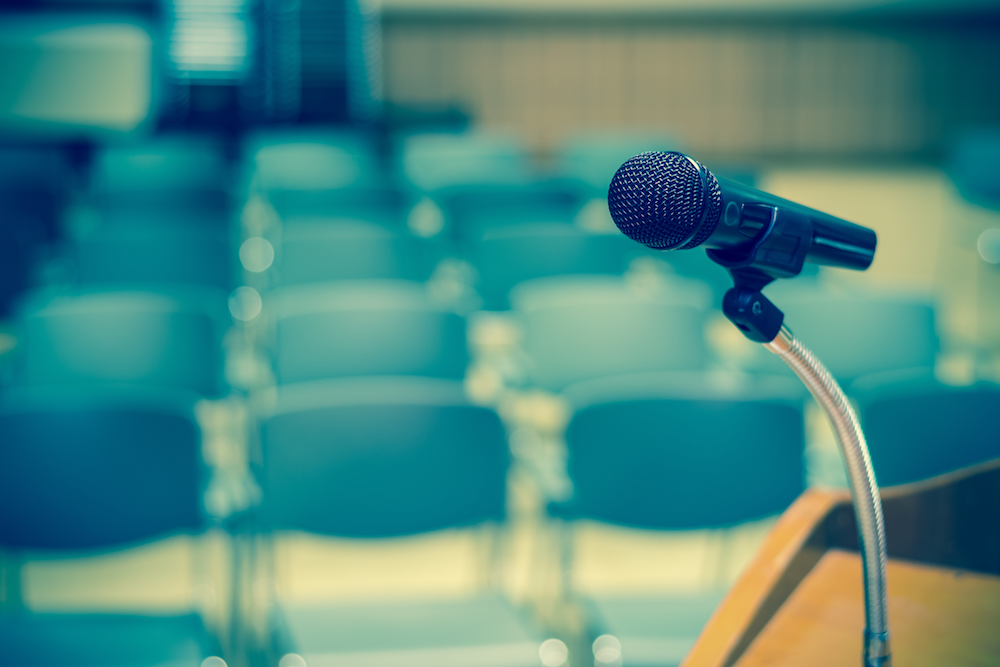 City of Champaign Neighborhood Services Department Committee met Oct. 12.
Here is the minutes provided by the Committee:
1. Call to Order, Roll Call – The meeting was called to order at 5:30 p.m.
2. Minutes from Previous Meeting – Brian Ames motioned to accept the minutes and Brent West seconded the motion. Board approved meeting minutes from July unanimously with voice vote.
3. Standing Business / Subcommittee Reports
A. Bristol Park Neighborhood Plan Update
Kerri Wiman provided a status update on Phase I and reported that we are nearing the end of it with all families relocated. There will be some demolitions coming before City Council next week. The last of the demolitions will be completed by February 2018. Regarding Phase II, the tax credits were awarded to Bristol Place as of September 29th. The City internal team has been reconvened to begin working with the developer on the Phase II work that will need to be done to get to the financial closing.
Karen Foster commented that it has been a long time coming and thanked the staff for all they have done to get to this point. She is looking forward to working with the developer, Jim Roberts. Karen also wanted to thank all the families that have gone through the relocation.
B. Keep Champaign Beautiful
David Oliver provided information on the America Recycles Day being held on November 4, 2017. There will be community participation in the event by organizations such as Farnsworth Group, Don Moyer Boys and Girls Club, and Champaign Park District. David invited the listening public and the Board to participate from 10:00 AM to Noon that day. A free pizza lunch will be provided immediately following the clean-up.
David reported that the Prosperity Gardens fence project is about 30% complete as the weather has slowed them down somewhat. They hope to begin planting this Spring.
The Planning and Development department is taking the lead on the Annual Litter Index and are having interns redesign maps to reroute us without backtracking through the city. David reported that they are hopeful that our litter will be low and that they will continue to work through our known hot spots.
Karen Foster commented that she attended a workshop at the Regional Neighborhood Network Conference in Evansville where she learned some helpful information that she will be sharing at the next Keep Champaign Beautiful meeting.
C. 2018 STAR Planning Update
John Ruffin stated that we will begin to reconvene our planning committee. The Expo component at this event will be discussed as well. We will also begin to ramp up the nomination process as well. John asked for Board members who are interested to join us at the meetings.
4. Old Business
A. Regional Neighborhood Network Conference 2017 (RNNC)
John Ruffin reported that on October 5-7th, a contingency of 17 members made up of planning committee members, neighborhood leaders, NSAB board members, and staff attended the RNNC 2017 in Evansville, Indiana. John stated that our goal next year is to take 50 plus members to the host site of Dayton, Ohio. He encouraged all to attend as it is a great opportunity to network, attend workshops, engage with others, and learn best practices from a five-state area.
Donte' Lotts attended and commented that he enjoyed the Fall Festival component and he also enjoyed the tours that were offered. Donte' said that he enjoyed learning good information from the workshops that he attended. He also stated that it was great to see young people utilized and engaged. He was very interested in the information on a workshop pertaining to law enforcement: Is Law Enforcement in Crisis? He felt that it was very educational and informative and appreciated the thought process involved in interacting with law enforcement for creating positive relationships.
Michelle Anderson shared her first-time experience in attending this conference and said it was a great experience for her. As a teacher, she looked for workshop choices that she could also bring back to the students at her school. Michelle stated that she already has applied some of what she has learned and will continue to utilize this information with her students. She shared that she not only wants to help the City, but she wants to impact the youth.
Karen Foster also shared that she enjoyed this conference and enjoyed the Arts, History and Science museum that the community offered as there was much information to learn there. She found that there were many ideas shared that were learned at the workshops that she attended that she could bring back to our City.
5. New Business
A. Recommendation to Appoint Michelle Anderson to the Bristol Park Neighborhood
Steering Committee Karen Foster opened discussion to appoint Michelle Anderson to the Bristol Park Neighborhood Steering Committee and asked for a motion to do so. Brian Ames motioned to appoint Michelle Anderson and Pamela Peete seconded the motion. Michelle Anderson was appointed to the Bristol Park Neighborhood Steering Committee.
B. NSAB Election of FY 2017/18 Officers
Karen Foster called for officer nominations. Michelle Anderson was nominated by Karen Foster for Chair and Donte' Lotts seconded this motion. Michelle Anderson was elected to be the Chair for the 2017/18 fiscal year.
Michelle Anderson nominated Karen Foster for Vice Chair and Brian Ames seconded this motion. Karen Foster was elected to be Vice Chair for the 2017/18 fiscal year.
6. Staff Reports
Kerri Wiman provided an update for the Neighborhood Programs division and reported that we have submitted our Consolidated Annual Performance Evaluation Report Caper (CAPER) which summarizes the progress the City made in carrying out the strategic plan. We are also underway with the new Exterior Rehabilitation Program in partnership with JUSTINE Petersen.
David Oliver provided an update for Code Compliance stating that there will be a software upgrade and new equipment for the inspectors. Inspectors will be receiving iPads which will allow them to enter notes and take pictures and will be a live connection with our City servers. This should increase productivity in the field.
David shared that the five inspectors in the Code Compliance division did 7,526 inspections and of those, 3,252 new cases were started. Overall, 53% of the inspections originate through our department with the inspector in the field seeing the violation or through a systematic process such as Certified Housing inspections, or even through a neighborhood sweep through a targeted area. General complaints make up 43.3% of the caseload with 86.6% of the cases being nuisances. Of those, 12% or 345 nuisance cases were abated with it costing $32,884 to pay our contractors. In turn, the property owner is charged the contractor fee plus $100 administrative costs.
John Ruffin shared that Neighborhood Coordination is partnering with Garden Hills on their 3rd annual community celebration taking place on November 4th. In addition, Timberline Valley South has moved forward with forming a Home Owners Association (HOA) and they have a vote to incorporate their HOA on November 6th at Parkland College. John also shared that Providence at Thornberry will have an engagement meeting on October 18th which will also include HOA leaders that are adjacent to them. We want to have positive engagement regarding the new affordable housing development in that area.
Donte' Lotts asked for a time for the Garden Hills event and John will follow up with information for the exact time of the event.
Karen Foster asked how the HOA for Timberline Valley South will be formed. She wanted to know if new parcels of the area would be joining. John stated that it will be focused on the area of the original development of about 120 households and they will need a 20% vote to move forward with forming the HOA.
Brian Ames asked if they are going to rewrite the covenants for the HOA? John stated that they will use the original covenants that were already in place. In the future if new parcels are added to the HOA, they would have to redo covenants at that time.
Brian Ames asked if the meeting with Providence at Thornberry is an opportunity for the residents to ask questions or if the meeting was a fact- finding mission? John said there would be a question and answer time, but this will be the first of many meetings to follow. Brian asked if there would be a representative from the police department at the meeting and John stated that there would not be one at this meeting. The purpose of this meeting is to talk about issues that were brought forward.
7. Board Comments and Suggestions – None
8. Public Participation – None
9. Adjournment – Seeing no further business to discuss, the meeting adjourned at 6 :02 pm.
http://documents.ci.champaign.il.us/v/1pKxCuqdCMxrW7PtBCdSum9Lio0HDncUG
Want to get notified whenever we write about
City of Champaign Neighborhood Services Department
?
Next time we write about City of Champaign Neighborhood Services Department, we'll email you a link to the story. You may edit your settings or unsubscribe at any time.
Sign-up for Alerts
Organizations in this Story
City of Champaign Neighborhood Services Department
More News