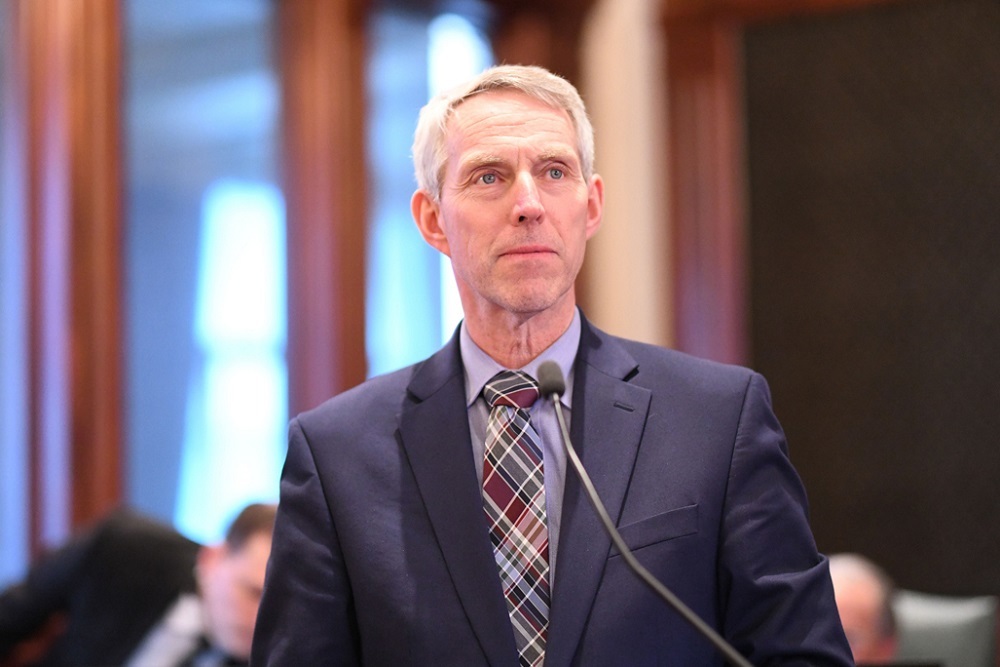 Illinois state Rep. Brad Halbrook (R-Shelbyville) | rephalbrook.com
Illinois state Rep. Brad Halbrook (R-Shelbyville) wonders what it will take for his Democratic colleagues to finally reach their breaking point with longtime House Speaker Mike Madigan (D-Chicago).
"Democratic legislators are sitting silently by while Speaker Madigan is investigated by the FBI and his lieutenants pay off sexual harassers," Halbrook wrote in a post to Facebook.
That seems to be only the start, as a recent WBEZ report details how federal investigators are now probing a lobbying network known for its influence peddling that reportedly has close ties to Madigan. Over the course of their investigations, federal agents are reported to have uncovered at least one email sent by Madigan's best friend and longtime operative Mike McClain to a group he referred to as the "Magic Lobbyist List."

Illinois House Speaker Mike Madigan (D-Chicago)
In the message, McClain is said to have laid out details of how each recipient was expected to refer lobbying clients to one another and continue contributing in other ways to the well-oiled Madigan machine.
"Everybody is working for the good of the speaker's operation, not for the good of their clients and certainly not for the good of the taxpayers," Halbrook wrote in a separate post. "Is there a more complete indictment of the corrupt Chicago way that is destroying our state and hurting our families?"
Madigan and McClain's ties go back nearly a half-century, and the Chicago Tribune reports that at the time he fired off the emails, McClain was working on behalf of yet another one-time Madigan soldier. Kevin Quinn, the brother of Chicago Ald. Marty Quinn, who was handpicked by Madigan to rule over the 13th Ward, was forced out in September 2018 after campaign worker Alaina Hampton went public with sexual harassment allegations against him.
Just last month, Hampton reached a $275,000 settlement with Madigan's political committees relating to the harassment allegations and charges that his team blackballed her after she went public with her accusations.