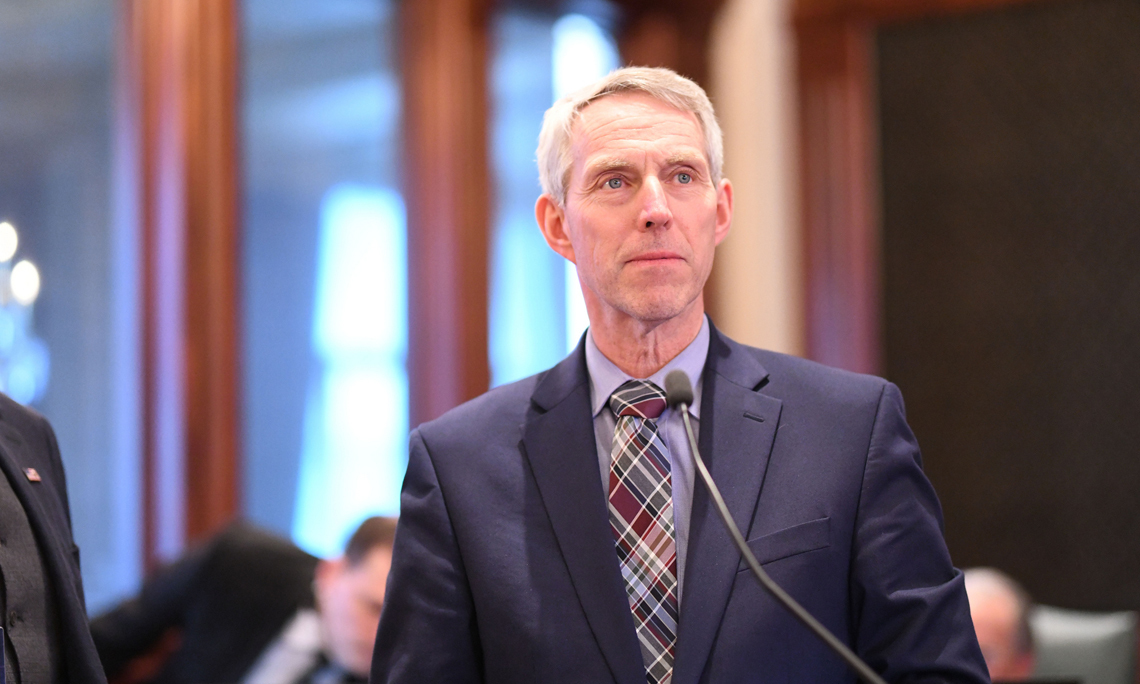 Illinois state Rep. Brad Halbrook (R-Shelbyville) | Rep Halbrook website
Illinois state Rep. Brad Halbrook (R-Shelbyville) has no doubt about where the corruption scandal now unfolding in Springfield starts and ends.
"Chicago is the most corrupt city in the nation," Halbrook said on his website. "The majority of the legislature comes from Chicago. Because of this, the power is concentrated in the most corrupt, least competent, least accountable politicians' hands."
Halbrook is asking voters to sign his petition calling for a "new Illinois" in which the state formally separates itself from the nation's third-largest city.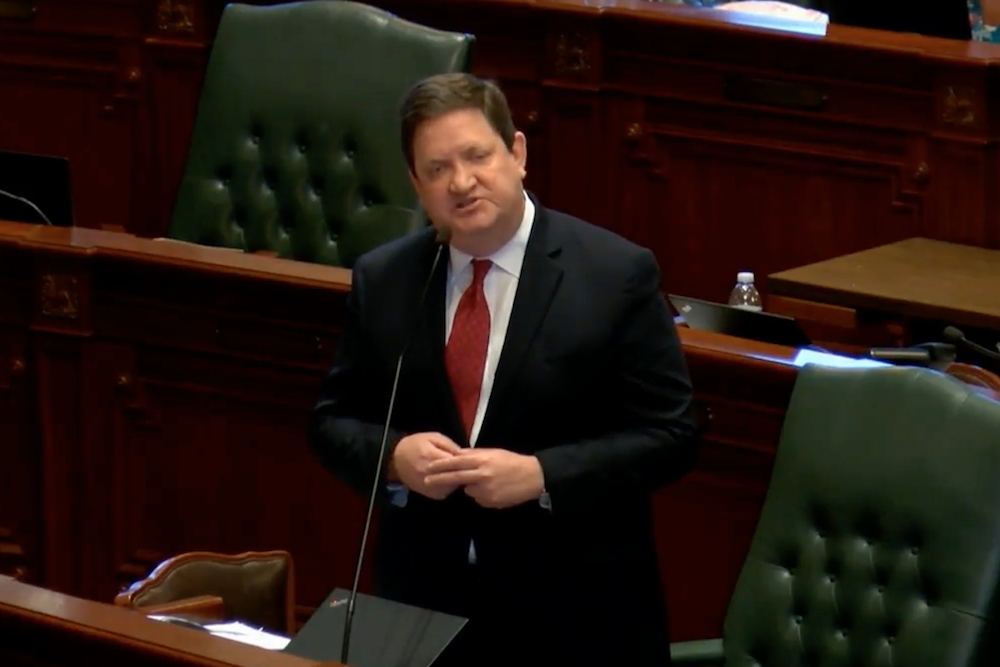 Illinois state Rep. David McSweeney (R-Barrington Hills)
Over the last several weeks, a pair of Democratic state lawmakers from Chicago have been forced to relinquish power after being ensnared in federal corruption probes that have resulted in formal charges being filed against one of them. Veteran state Rep. Luis Arroyo (D-Chicago) abruptly stepped down from his post in the 3rd District after being nabbed by federal agents on charges that he offered a sitting state senator a monthly bribe of $2,500 in exchange for favorable support on a state gambling bill.
Shortly prior to that arrest, longtime state Sen. Martin Sandoval (D-Chicago) was forced to relinquish his post as chairman of the Senate Transportation Committee after being accused of pocketing payouts in a kickback scheme.
"FBI raids, lawmakers arrested, a culture of corruption in Springfield," Halbrook summarized in a post to Facebook.
Several of Halbrook's Republican colleagues have stepped forward to introduce legislation they hope will bring about much-needed ethics reform. House Bill 361 would increase fines to as high as $1 million for lawmakers found guilty of offenses such as bribery, a Class 2 felony. The bill would also implement fines of $50 on legislators for not completing required annual ethics and sexual harassment training.
In addition, state Rep. David McSweeney (R-Barrington Hills) has proposed a bill that would stiffen sentencing for all lawmakers found to be guilty of a felony "relating to or arising out of, or in connection with" his or her public duties.