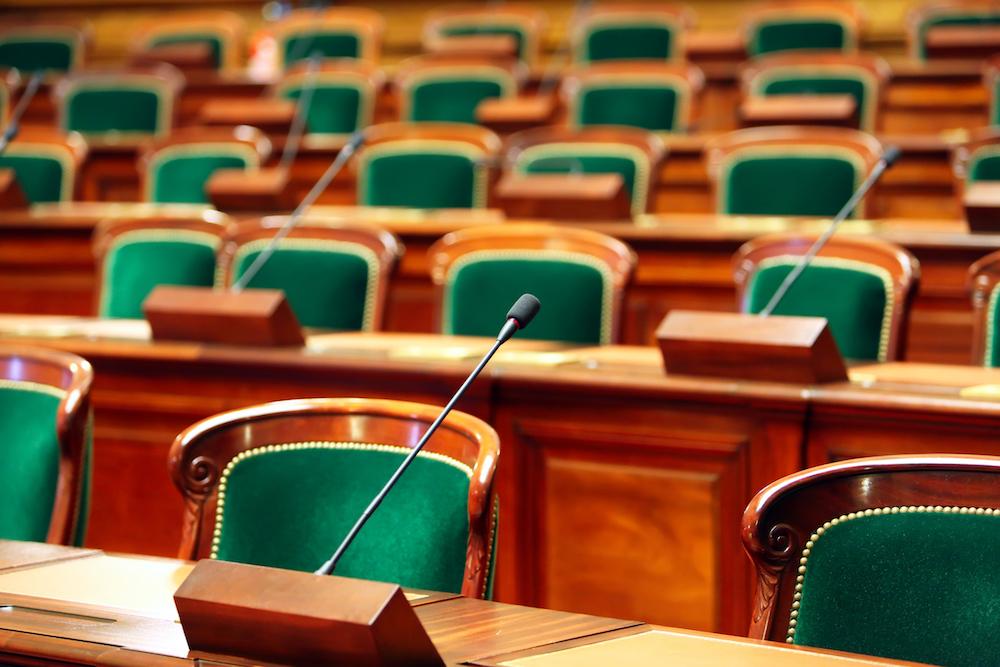 Danville Community Consolidated School District 118 Board of Education met Sept. 4.
Here is the minutes provided by the board:
5:03 p.m. Call Regular Meeting to Order
5:03 p.m. Closed Meeting
6:52 p.m. Reconvene Open Meeting
Members Present:
Randal P. Aston
William J. Dobbles
Shannon Schroeder
Gladys C. Davis (5:39 pm)
Darlene M. Halloran
Thomas W. Miller
Absent Members:
Lon Henderson
Others in Attendance:
Lakesha Robinson, Board Secretary
John Hart, Asst. Superintendent for Elementary Education
Carol Roehm, Commercial-News
Eliza Brooks, NRMS Principal
Tracy Cherry, DHS Principal
Skip Truex, Director of Buildings and Grounds
Lindsey Prunkard, Southwest Principal
Chris Rice, Meade Park Principal
Jennifer Richardson, Mark Denman Principal William Niles, IT
Heather Smith, Director of Business/Finance
Angelique Simon, Liberty Principal
Tracey Cherry, KDBA Principal
Craig Barth, NRMS TA
David Coker, JDC Teacher
Nicole Zaayer, Garfield Principal
Elizabeth Yacobi, Asst. Superintendent for Secondary Education
Mary Ellen Bunton, Director of Curriculum
Lindsey Nixon, Asst. Director of Special Education
Mitzi Campbell, KDBA Principal
Diana Kirk, Administrative Asst. Bill Pickett, WDAN/WDNL
Molly Stanis, Director of Special Education
Kimberly Pabst, Asst. Director of Human Resources
Ty Myers, First Student
Chad Musselman, Mark Denman Asst. Principal
Kelly Truex, Director of Educational Support
Seth Oldfield, Custodial Supervisor
Mrs. Barth, Community Member
Nick Soray, Director of Transportation
Call to Order - 5:03 pm
The regular meeting of the Board of Education of Danville Community Consolidated School District No. 118 was called to order by the president. Mr. Dobbles requested a motion to go into closed session for the purpose of student discipline, personnel and negotiations. Dr. Ashton moved approval; Mrs. Halloran seconded. Motion carried by a 5-0 vote.
Reconvene Open Meeting 6:52 pm
Mr. Dobbles reconvened the public meeting.
Consent Agenda - Request to Approve
Note: Consent Agenda Items are routine, non-controversial matters and will be considered together and enacted by one motion and one roll call vote. Anyone desiring to remove an item for separate consideration should request to do so before approval of this consent agenda.
Mr. Dobbles requested a motion to approve the consent agenda. Dr. Ashton moved approval; Mrs. Davis seconded. Motion carried by 6-0 vote.
Agenda Approval
Minutes of August 7, 2019: Regular Meeting; Closed Meeting
Minutes of August 21, 2019: Regular Meeting; Closed Meeting
Human Resources:
Regular Items:
Employments, Employment Changes, Leaves of Absence, Resignations, Retirements, Extracurricular Assignments/Changes
2019-2020 Monitor Overtime Recommendation
Business/Finance:
Regular Items
Bills paid from each fund pursuant to Board's prior authorization (Board Policy 4:50)
Education $ 14,735.49
Food Service Fund $ 44,346.87
Operation and Maintenance $ 20,003.52
Fund Summary Total $ 79,085.88
Payroll dated August 16, 2019 in the net amount of $ 11,725.79
Payroll dated August 19, 2019 in the amount of $ 259,380.15
Payroll dated August 21, 2019 in the amount of $ 860.31
Total Payroll to be Board approved $ 289,786.90
September, 2019 bills/checks from each fund - need Board approval
Education Fund $ 547,213.29
Food Service Fund $ 8,006.14
Operations & Maintenance $ 228, 132.80
Transportation Fund $ 739.71
Liability Fund $ 56.78
Fund Summary Total $ 784,148.72
July 2019 Activity Fund Report
2018-2019 End of Year Activity Fund Report
Yearly EIS Administrator and Teacher Salary and Benefits Report
Out-of-State Field Trip Request
Danville High School Athletics
Public Comments – 6:54 pm
Mr. Hart reported that the new minimum salary for licensed teachers will be $40,000 by 2023. The new legislation includes a provision for paying student teachers. Mr. Hart and Dr. Yacobi will be working with the DEA to work out the details of doing so.
Mrs. Halloran thanked NR cross country coach Craig Barth after attending the middle school cross country meet at Winter Park, where there were over 600 participants. She said she is proud of what we have to offer as a community. Mrs. Brooks introduced Mr. Barth who has been the cross country coach for over 16 years. He said he brings in 14 different teams from all over Central Illinois area, and over 10,000 runners have participated in the event during his tenure.
Mr. Hart thanked First Student and Nick Sorey, Location Manager for First Student, for the newly wrapped van which has been added to the DHS fleet. The new van, which was on display at the Jackson Building, was wrapped in the maroon and white of Danville High School and had a drawing of the new Danville Viking. Mr. Sorey thanked the District, especially the building secretaries, for the support he has received at the start of the school year.
Curriculum – 7:02 pm
Evaluation Pre AP & Honors – Dr. Yacobi and Mrs. Button discussed the evaluation of the pilot Pre-AP program begun at DHS this year. The College Board has built in several mechanisms for evaluation of the pilot. Students will take the PSAT in the spring and fall. In each course, students will take two online assessments. There will also be teacher and student surveys. We will also listen to our teachers and students and we will adjust if the students fail to meet expectations.
Dr. Yacobi addressed how we will know if giving eighth grade students high school credit for algebra, and possibly biology in the future, is successful. Student and parent surveys will be completed. Hopefully those students who have received high school credit before entering high school will take more AP or dual credit classes.
Mrs. Button stated that the change to honors classes, instead of the old MATS program, will also be evaluated. Students, parents and teachers will be surveyed. Final grades will be compared to grades from previous years. Assessments on standards will also be used.
Human Resources – 7:19 pm
Reevaluation Bullying Prevention Policy Mrs. Hart asked that we review the Bullying Prevention and Response Plan. It is a part of the Ownership and Education Manual and approved by the Board each year in March or April. The state requires that we review it every two years and submit the policy to the State. We will review it again next year in January. Mrs. Davis moved to affirm that we have reviewed the Bullying Policy and no changes were made; Mrs. Schroeder seconded. Motion carried by a 6-0 voice vote.
Superintendent/Board Comments - 7:21 pm
Dr. Yacobi expressed condolences to Nicole Zaayer and Tori Appl on the loss of their mother. She thanked Pastor Drew and the Second Church of Christ for their donation of school supplies She also thanked First Student for the van and congratulated those in the district who participated in the Labor Day Parade. She announced that Mark Denman staff will be working during McChicken night at McDonald's at Main and Bowman on September 11, 2019. She reminded the community that nominations for the Wall of Fame must be submitted to the Superintendent's office by September 13, 2019
Mr. Dobbles wished both Dr. Geddis and Mr. Henderson a speedy recover.
Mr. Dobbles said we will take no action after the 15-minute break, other than student discipline.
Suspend Open Meeting for 15 minute break - 7:26 pm
Reconvene Open Meeting 8:24 pm
Study Session - Discussion of Strategic Planning - 8:24 pm Mr. Dobbles stated that we have established a steering committee for gathering input from stakeholders for the new strategic plan. He stated that the Board needs to discuss what we want to get out the strategic plan. He asked the Board if we are accomplishing our mission-to ensure that all District #118 students reach their fullest potential.
Mrs. Halloran believes that we are working towards that with our AP classes and all our initiatives.
Mrs. Schroeder stated that we can look at the plan in terms of what do we want a DHS student to look like when they walk across the stage. We can use this process to brand our district to get the community to rally around us.
Mr. Dobbles stated that we need to look at scores, student behavior, and communication issues.
Dr. Ashton stated that the Board should be focusing on what we want the steering committee to do. The Board needs to give them guidance on what we are expecting from them.
According to Mr. Dobbles, the last steering committee, Dave Kietzmann, Carl Alexander, and Melody Ehrlich, looked at several places in the community they could do focus groups. They trained facilitators to work with these focus groups. They asked about what the district is doing well, the challenges that the district faces, and asked for suggestions on what can be done differently. The steering committee compiled the data unfiltered and gave the information to the superintendent.
Dr. Ashton thinks focus groups are great, but one or two people take over. Surveys would allow more people to participate.
Pastor Miller agrees that with people having so much on their plates, surveys are good.
Mrs. Schroeder believes we need to bring in professionals, such as Elizabeth Small or Steve Hall to help gather relevant information.
Mr. Dobbles thinks that it is good to get the staff involved. His concern is to make sure everyone's voice is heard in focus groups.
Mr. Hart recommended that we get perspective from a younger generation. This is a good opportunity to get the administration involved as well.
Mrs. Kirk stated that during the last planning process the steering committee reached out to people in the community through press releases.
Dr. Ashton stated that staff input is important. He thinks that fewer focus groups and a survey could produce better results. He suggested that we use the ideas we have already discussed and have the steering committee target the areas we really want to have input on.
Mr. Hart suggested that we make a major effort to get input from our students and staff. Then they will be vested in the process.
Mrs. Schroeder believes we need to narrow down our topics based on the topics we have already established.
Adjournment -9:34 pm
https://v3.boardbook.org/Public/PublicItemDownload.aspx?mk=50345535&fn=minutes.pdf