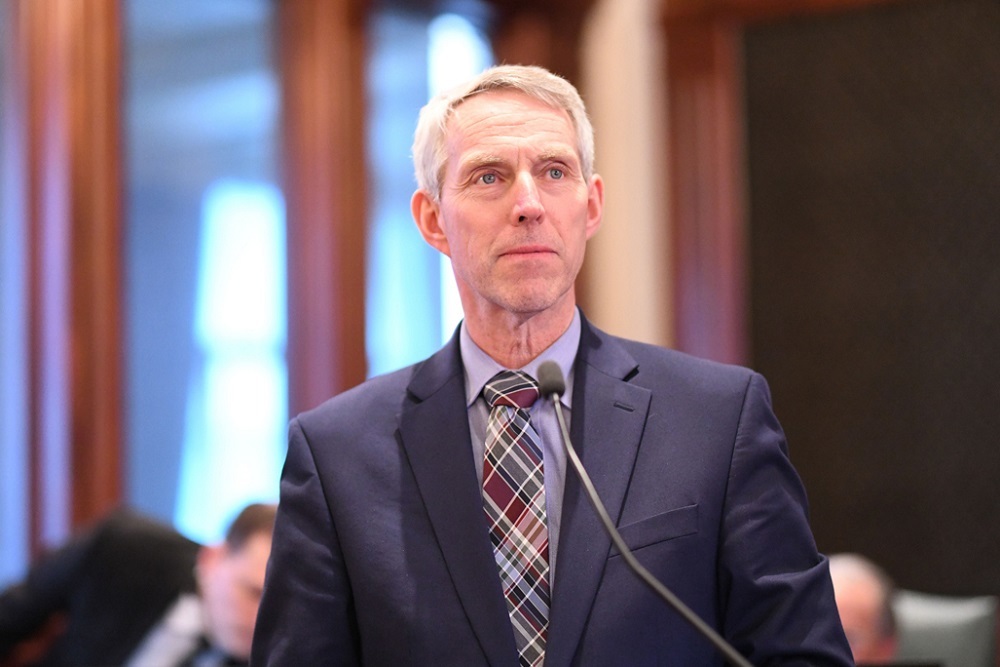 Illinois State Rep. Brad Halbrook (R-Shelbyville) | rephalbrook.com
Illinois state Rep. Brad Halbrook (R-Shelbyville) says he sees more of a need for what he brings to Springfield than ever before, which is why he is planning on seeking re-election in 2021.
"This past year was a difficult one for people in rural Illinois," Halbrook said in a press release where he announced his re-election plans for the 102nd District in 2021. "The far-left extremists who have hijacked the Democrat party pushed through one of the most radical agendas we have ever seen. They raised taxes to the tune of $45 billion and they pushed through radical measures such as an extreme abortion bill that provides a pathway for late-term abortions right up to the moment of birth. We need conservative leaders who will fight back and help put Illinois back on track."
Halbrook reasons his stance against such recently enacted laws as doubling the state's gas tax and increasing license plate renewal fees speaks to how he always strives to put voters first.
"A big part of my re-election campaign will be focused on stopping the progressive income tax Constitutional Amendment," he added. "This is essentially a blank check for the very people who have created this financial mess in Illinois. Anyone who believes that the so-called 'progressive income tax' is just a tax increase for the rich is not facing the reality of this state."
Halbrook said he also plans to make a bigger campaign issue out of his push to separate from Chicago.
"I understand that it is a difficult process to form a new state separate from the City of Chicago, but there is a Constitutional process for this, and it has happened four times in our nation's history," he said. "The reason this movement has gained so much traction is because of the radical agenda being pushed by Chicago legislators. People in rural Illinois are tired of having their values be ignored and the more politicians in Chicago dismiss these efforts the more it serves to prove the point that the ideas and values of rural voters are being ignored."
The 102nd District includes all or portions of Champaign, Douglas, Edgar, Macon, Moultrie, Shelby and Vermillion counties.