City of Urbana City Council Committee of the Whole met April 23.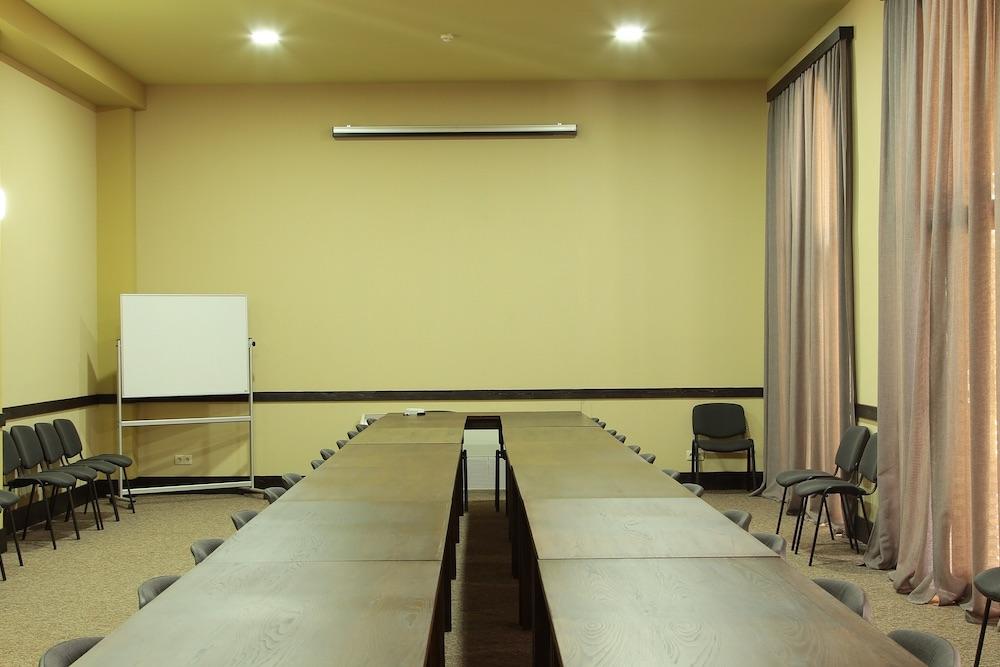 City of Urbana City Council Committee of the Whole met April 23.
Here is the minutes provided by the Committee:
Elected Officials Physically Present: Bill Brown; Dean Hazen; Eric Jakobsson; Jared Miller; Dennis Roberts; Maryalice Wu; Diane Wolfe Marlin; Charles A. Smyth
Elected Officials Present Via Teleconference: Aaron Ammons
Elected Officials Absent: None
Staff Present: William Gray; Sylvia Morgan; Kelly Mierkowski; Brian Nightlinger; Matt Rejc; John Schneider; James Simon; Preston James; Scott Tess; Robert Fitzgerald; Melissa Haynes; Elizabeth Hannan; Bridget Broihahn; Monique James
Others Present: Bishop King James and Rev. Dr. Evelyn B. Underwood; Elderess Melinda Carr; Durl Kruse; Ladarol Lipscomb; Dmitri Tico; Members of the Media
1. Call To Order And Roll Call
There being a quorum, Chair Eric Jakobsson called the meeting of the Committee of the Whole to order at 7:02 pm.
2. Approval Of Minutes Of Previous Meeting
City Council Member (CM) Miller made a motion to approve minutes from the meeting held on April 9, 2018. Motion seconded by CM Wu and carried by unanimous voice vote.
3. Additions To The Agenda
There were none.
4. Petitions And Communications
Bishop King James Underwood and Rev. Dr. Evelyn B. Underwood did not wish to speak, but asked that their position be entered in the record regarding the Dr. Ellis Subdivision sewer issues.
Elderess Melinda Carr did not wish to speak, but asked that her position be entered in the record regarding her continued concerns about the Dr. Ellis Subdivision sewer issues, equity, and historic impact.
5. Presentations
a. Perspective - Insights of a Traffic Stop (Video)
Preston James, HR Community Relations Specialist, introduced two of the participants in the video he presented, Dmitri Tico and Chico Lipscomb. In the video, Mr. James interviews several young drivers including a City of Urbana Police officer who participated in simulated traffic stops. The interview went over two different but common stop scenarios, one cooperative and one non-cooperative. Mr. James summarized the social interactions demonstrated and stressed the point that it is important to show the same respect you expect to be given.
Mr. Tico and Mr. Lipscomb introduced themselves and are the current president and vice- president of the Kappa Li respectively. All of the members of the group in the audience stood to be recognized. They are trying to help people via college visits, feeding the homeless, working with Habitat for Humanity and other service community work. Their parent leader, Frank Arti, Kappa Alpha Psi fraternity, was also introduced.
In response to Mayor Marlin, Mr. James spoke about efforts to distribute the video via social media, showing it at the next coalition meeting and trying to get into Drivers Ed curriculum. CM Roberts noted that the video suggests more videos for other issues that might come up. He remembers a video from about seven years ago that explored similar issues. Mr. James is looking to do more interactive videos like this including one related to pedestrian stops. CM Brown thanked Mr. James and noted that the value is sitting down and talking to people and getting the conversation started. Mayor Marlin acknowledged Jason Liggett and Bridget Broihahn for their work on the video.
b. Fix-it Tickets – Mayor
Mr. James introduced the pilot Fix-it Ticket system. He said that it began from a discussion between the Mayor, Police Analyst Melissa Haynes, and himself. It is patterned after a past job held by Mr. James that had a mechanism that gave warnings and allowed time to fix a vehicle violation. In his PowerPoint presentation he said that the new program is to help with small, minor issues like burned out bulbs. It will be a voucher program with warning ticket where vehicle owners will go to pick up the needed replacement part, typically a light bulb, at participating stores who will bill the city. The program will begin this next Fiscal Year on July 1 and funded within the HRO budget.
CM Wu noted that 20% of stops from the last quarter was about 300 stops and asked if there is an estimate of the cost of the program. Mr. James stated that $2500 is in the budget and that this a resource for those who might be deferring maintenance. Mayor Marlin stated that this is to improve safety, reduce the number of stops, and reduce the financial impact.
CM Roberts suggested a program similar to bike rodeos where bike lights are provided free suggesting a "car" rodeo where folks could stop and get voucher to go get an item fixed knowing that it needed repair.
6. Staff Report
a. Mayoral Updates
Mayor Marlin spoke about and read a Proclamation in honor of Administrative Professionals Week.
Mayor Marlin announced the launch of What's in Your Square visioning process for the Lincoln Square area of downtown Urbana. The online survey asks what you want at Lincoln Square. There will be various community events the next several months.
Mayor Marlin announced that the CU 1 to 1 Scholarship Foundation has named the city of Urbana as the business sponsor of the year noting the efforts made by the city to promote mentoring. This was a staff led initiative and additional city staff will become mentors.
b. Fire Chief – Brian Nightlinger
Chief Nightlinger read from prepared remarks thanking the city for allowing him to serve as fire chief as he is retiring next Monday April 30. He noted that he had the privilege of leading the hardworking and dedicated employees of the Fire Department. He credited the Division Chiefs who balance out administrative and operational duties and a prevention division dedicated to safety of the community. He has overseen initiatives that have enhanced apparatus specifications to meet the needs of the community, overhauled the ambulance ordinance, compensation to firefighters for specialty training, and announced that the city is becoming an ISO Class 1 community effective Aug 1. This is an insurance rating and the highest level possible placing us in the top 305 cities nationally and 16 in the state of Illinois. He noted that this is rating a joint partnership with American Water (40%) and Metcad (10%).
City Council members and the mayor thanked Chief Nightlinger for his service and wished him well in retirement, sharing several personal observations. There will be a walk out ceremony in Chief Nightlinger's honor Monday at 2 pm.
c. Environmental Sustainability Annual Report (2017)
Scott Tess, Environmental Manager directed Council's attention to an announcement of the rain barrel and compost barrel sale May 5 where residents can get rebates even with a general price half the retail. Mr. Tess encouraged folks to order online. The Annual Report of the Sustainability Commission was also addressed. Mr. Tess noted the page 3 chart as the community greenhouse gas level where the new goal of 100% is dotted line at the bottom. He noted that the city is now 1% away from the first level goal at 25%. He also pointed out the footnote about how electronic recycling will be funded. The product stewardship council spearheaded this change in funding. Mr. Tess also provided council with city procedure for reporting junk and debris in the right of way.
7. Resolution No. 2018-04-013R: A Resolution Approving Certain Home Investment Partnership Program Loan Documents between the City of Urbana and Bristol Place Residences, LP. – [COW 04/09/18] - CD
Community Development Coordinator Matt Rejc provided an update to the committee since the previous Committee of the Whole meeting. The developer is providing comments and new documents are being prepared for the next city council meeting.
CM Roberts, noting the absence of final documents, made a motion to send Resolution No. 2018-04-013R to council with no recommendation. The motion was seconded by CM Wu and passed by unanimous voice vote.
8. IDOT Update – Police
Police Chief Sylvia Morgan and Police Analyst Melissa Haynes gave the quarterly report on the IDOT Traffic Stops. This quarterly dashboard update is a rolling 6 months since last Oct-Mar 2018. They reviewed the report via a PowerPoint presentation of the past 2 quarters versus the same quarters of the past 5 years. In the presentation they noted that the number of stops is within normal variations but STEP stops are significantly higher for this period. They also showed density of stops by heat map and street level. For stop motivation categorization, more are by traffic issue as opposed to other issues so there were more moving violations while License and Registration dropped notably.
A racial disparity summary was given showing black disparity dropped from 1.53 to 1.37, a significant change. Not shown in report but starting this Quarter 1 is a beyond scope checkbox that is now electronically accessible. In the 881 stops, 38 were beyond scope of the stop (4.7%). Eighteen were minor issues and 20 more serious.
Questions and discussion followed. In response to CM Hazen, Ms. Haynes explained that instead of using the adjusted census population from the state, because half the traffic stops are of out town individuals, the report uses traffic accidents as a proxy (3 year rolling average).
Durl Kruse provided public input. He thanked staff for having the report in the packet. He had been looking forward to the data for the beyond scope numbers. He stated that it is notable and significant that the disparity is the lowest since 2004. He quoted from a consultant that 1.25 would be a livable level of disparity. He provided council with several recommendations: a little confused about the presentation schedule so suggests 6 month reports; requested line graphs with number of stops; and number of accidents. He wondered that with total number of stops having declined 32%, how accidents have changed. He still suggests feedback cards for those stopped (driver input of the experience of the stop) for those without an arrest. He considers one of the shortcomings is the 4 racial groups aren't disaggregated by gender and age as there is a need to know about young black drivers. He also considered the most important thing to talk about whether this is intentional change in policy that has resulted in these change and are these effective and thoughtful changes for permanent change.
Chief Morgan and Ms. Haynes returned for additional questions from council members. CM Brown thanked staff for the report format as it is useful and asked if age and gender could be added. Ms. Haynes noted problems with size of groups and small number issues. CM Brown noted that the main driver of noted changes is likely the STEP stops and asked if traffic issues have changed. Chief Morgan responded that the number of STEP stops is stable but the overall number of stops is down so STEP has a bigger impact on a percentage basis. CM Brown asked about the Beyond Scope questions related to the 20 stops that were serious as something like DUI or revoked license. CM Wu stated that the accident numbers would be helpful in the report and that the two GIS maps are useful too and would like these included in the future.
It was noted that accident statistics and personal injury are driving where step stops occurring. Chief Morgan responding to CM Miller that the step locations have been adjusted and there has been a lot of discussion with police staff about strategic policing. Mayor Marlin noted that the changes are thoughtful, intentional, and strategic, and expects the trend to continue thanking Chief Morgan and the entire department for cooperating in this effort. CM Ammons also wanted to thank everyone involved including the community and others who have come forward from the community like Mr. Kruse and the Task Force to work on this.
There was additional discussion about the trends and numbers as well as monitoring the effectiveness of the Fix-It program going forward. Chief Morgan also indicated that she would review the beyond scope stops as requested by CM Miller. CM Jakobsson reiterated the use of technology and data to drive the location of STEP enforcement.
9. Adjournment
There being no further business before the committee, Chair Jakobsson declared the meeting adjourned at 8:40 pm.
https://www.urbanaillinois.us/sites/default/files/attachments/04-23-2018_Minutes_approved.pdf
Want to get notified whenever we write about
City of Urbana Committee of the Whole
?
Next time we write about City of Urbana Committee of the Whole, we'll email you a link to the story. You may edit your settings or unsubscribe at any time.
Sign-up for Alerts
Organizations in this Story
City of Urbana Committee of the Whole
More News