Caulkins seeks to be Springfield's agent of change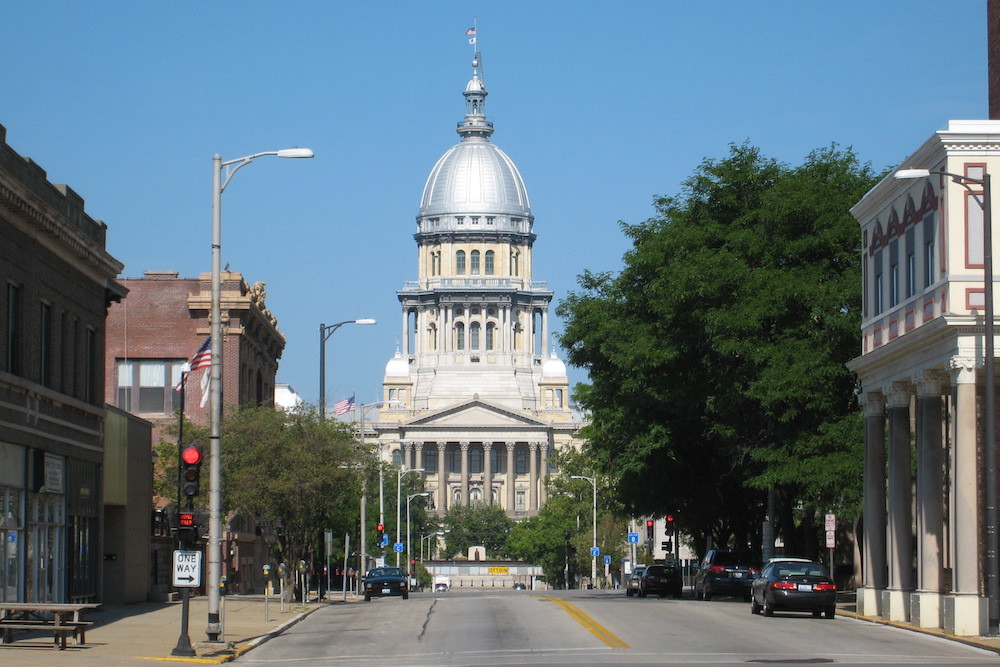 Springfield, Illinois | By Éovart Caçeir at English Wikipedia, CC BY-SA 3.0, https://commons.wikimedia.org/w/index.php?curid=10535377
Dan Caulkins is wearing his heart on his sleeve in the final days of his campaign to replace retiring Rep. Bill Mitchell (R-Forsyth) in the 101st District.
"I truly believe I can make a difference in Springfield and that I have the background and ability to bring people together," he told the Chambana Sun. "That's what's in my heart, and I believe I can do this working across the aisle, but without compromising any of the conservative principles I know will be essential to getting Illinois back on the right track."
Dan Caulkins
No matter what their politics might be, Caulkins argues anyone who's spent time campaigning this election season knows something has to give for the state to put itself back in a position of being able to save itself.
"Everyone can agree we're headed in the wrong direction," he said. "There's no way we can turn things around by continuing to do the same things that got us to this point."
Caulkins said he plans to spend the final days of his campaign expressing to voters just how he plans to be an agent for the change he feels is needed.
"Both of my opponents think it's alright to raise property taxes even higher while I know they're already too high," he said. "It's a typical political response to turn to the tax well anytime something goes amiss. Whatever they think the additional funds are needed for, we need to be looking at cost-saving measures instead, things like consolidating government and being more efficient at what we do."
Caulkins added he feels good going into Tuesday's primary and is convinced that momentum is on his side.
"We're feeling and sensing a lot of good things," he said. "There are still a lot of undecided voters out there and over the next few days we'll be seeking to look as many of them as we can in the eye and remind them of what we stand for," he said. "I know I have the people's best interest at heart and truly believe I can make a difference for them as their voice."
The 101st House District includes parts of Champaign, McLean, Dewitt, Macon and Piatt counties.
Want to get notified whenever we write about
Illinois House of Representatives
?
Next time we write about Illinois House of Representatives, we'll email you a link to the story. You may edit your settings or unsubscribe at any time.
Sign-up for Alerts
Organizations in this Story
Illinois House of Representatives
More News