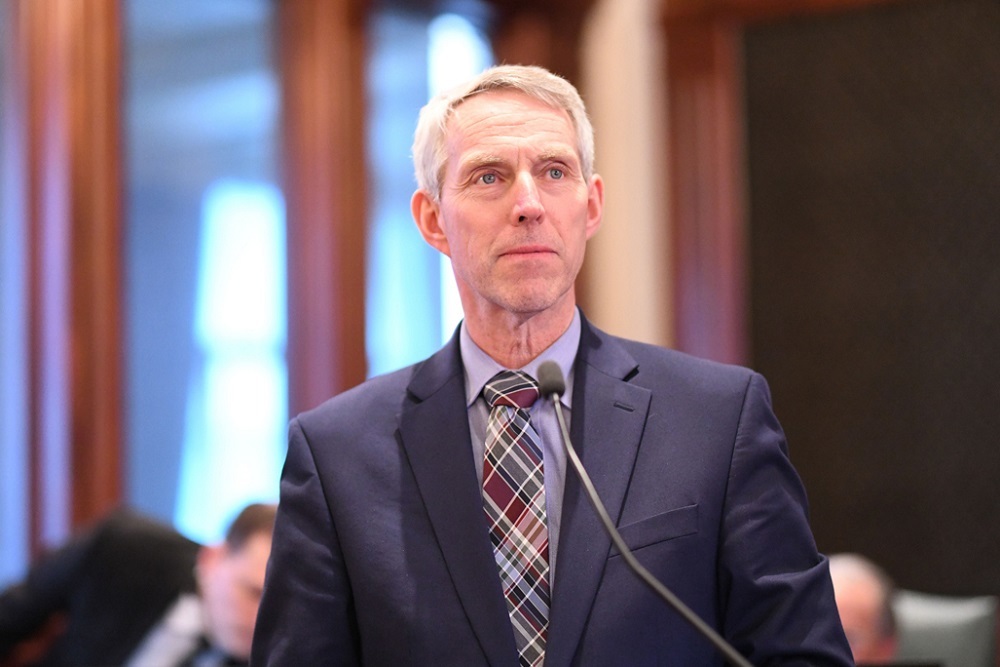 Illinois State Rep. Brad Halbrook (R-Shelbyville) | rephalbrook.com
Illinois state Rep. Brad Halbrook (R-Shelbyville) doesn't see how the state can continue on its current path and still be the place he's always known.
"We need pension reform now," he said in a post on Facebook. "Reform is the only way to lower taxes and ensure core government services are funded."
With an Illinois Policy Institute analysis finding that spending on pensions for government workers is up by more than 500 percent since the year 2000, Halbrook wonders how long the state can survive under the weight of it all.
In addition, researchers found health care costs for state workers is up by 127 percent over that time and total state spending, fueled by rising costs in both areas, is up by around 15 percent.
During the recently ended veto session, state lawmakers sought to address the pension crisis by sending a bill to the desk of Gov. J.B. Pritzker that would consolidate almost 650 downstate public safety pension funds, but critics argue even that doesn't began to do justice to taxpayers already burdened with $137 billion in unfunded pension liability.
Meanwhile, Halbrook is among those who have already come out in opposition to the measure. After formally voting against it, he released a statement where he added, "on the surface, the idea of consolidating these 650 pension funds makes some sense and could save taxpayers money, but taking local decisions away from local people is something that in the end I did not think would be in the best interest of the police and fire districts I represent."
Halbrook further branded the proposal "a risky plan at best" that could ultimately leave communities with even greater debt than what many of them are already saddled with.
"The 650 public safety pension funds represent just a small fraction of the overall pension problem facing the state and making some modest changes to these particular funds will not have a significant impact on the state's total pension liability," Halbrook said. "Anything short of the real reforms we need is just window dressing."