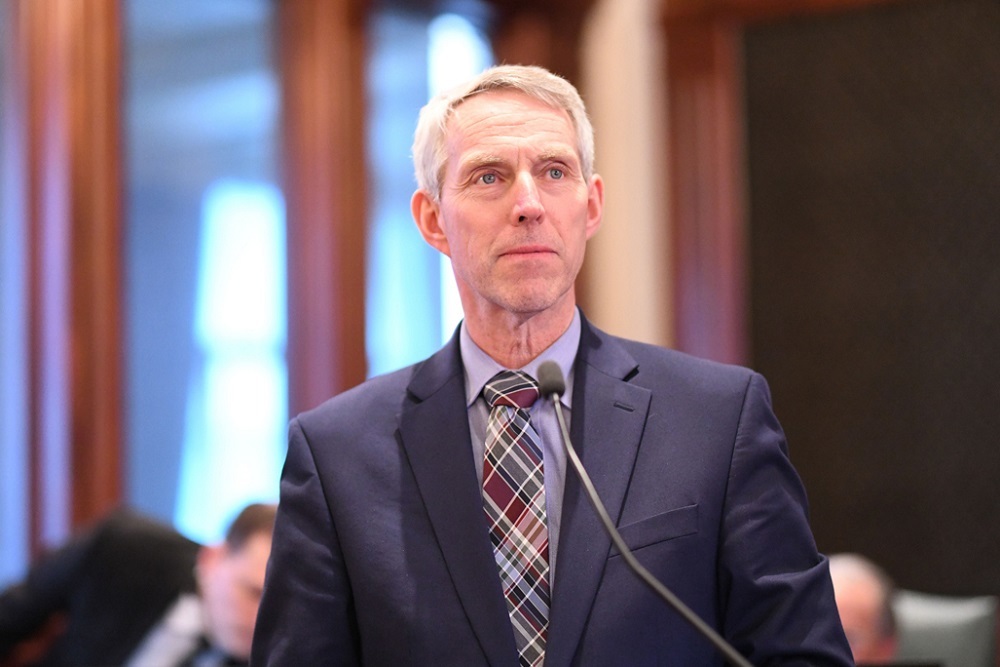 Illinois State Rep. Brad Halbrook (R-Shelbyville) | rephalbrook.com
House Rep. Brad Halbrook (R-Shelbyville) strongly opposed the graduated income tax proposal in a session on Monday, saying it will cause more citizens to flee the state.
"Where are the reforms? What are we doing to reduce unpaid bills? The federal government and many states are reducing taxes and they are thriving," Halbrook said. "Do we embrace the federal tax policy or go down the road we're already on? This is a failed policy."
Halbrook said the tax policy has long-term implications Illinois will not likely recover from.
"When are we going to work on reforms, reforms that people are calling for?" Halbrook said. "We need to talk about these important changes and reforms. We are losing one person every 4-and-a-half minutes. If there was ever an example of people not being equally represented, this is it."
Senate Joint Resolution Constitutional Amendment 1 passed the House on Monday with 73 yes votes and 44 no votes. It will now be on the November 2020 ballot for Illinois voters to decide. Every single Republican voted no on the bill.
Many businesses and individuals have spoken out about their disapproval of a graduated income tax structure. Critics of the structure suggest because rates aren't nailed down in the amendment that it will eventually be a tax on the middle class.
Gov. J.B. Pritzker has been adamant about his preference for a "fair tax" since running for governor last year.