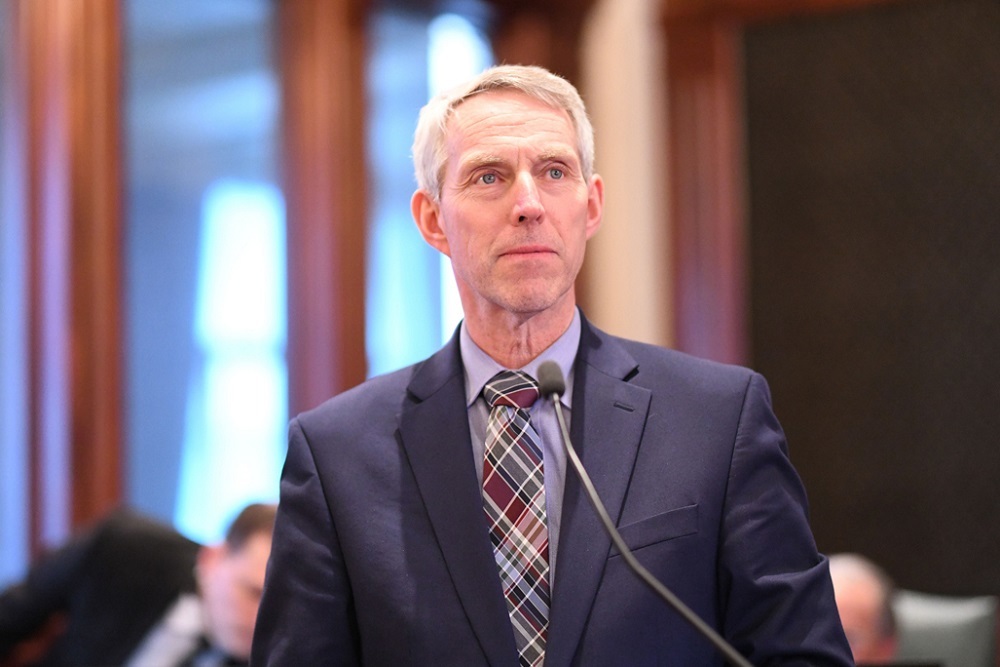 Illinois State Rep. Brad Halbrook (R-Shelbyville) | rephalbrook.com
Illinois state Rep. Brad Halbrook (R-Shelbyville) said public officials need to be held to a higher standard in the wake of a mock assassination of President Donald Trump taking place at a recent fundraiser for state Sen. Martin Sandoval (D-Chicago).
"I don't think this behavior is appropriate for anyone, especially public officials," Halbrook told the Chambana Sun. "I think it is important for public officials to be cognizant of how their actions might be perceived by the general public."
Halbrook said recent examples of the need for such respect and civility in politics are endless.
"It was not that long ago that someone came to the Illinois State Capitol and fired a shot into the building and killed a security guard," he said. "Congressman Steve Scalise was shot at a ball field. Tensions are definitely high right now, and elected officials should not be taking actions that might escalate the possibility of violence against other government officials with whom they disagree. Let's have disagreements, but let's be respectful in our discourse."
Several media outlets have reported that during an April 16 MAS Havana Nights Golf Clasico themed outing in Winfield, an unknown man posed with a fake rifle pointed at a person in a costume of Trump wearing traditional Mexican clothing. The photo was later posted to social media.
"I think it was meant to be a joke, but it is not a funny joke," Halbrook said. "My colleagues on the other side of the aisle may not have much respect for Donald Trump the man, but there should at least be respect for the office he holds. He is the lawfully elected president of this country. Attempting to assassinate the president is a serious crime. It is not something to be joked about."
Several Republican leaders have demanded that Democratic leaders step forward to repudiate the act.
"As our nation grapples with the epidemic of gun violence, purposely pointing a fake gun at anyone is insensitive and wrong. I condemn actions like the ones displayed in the pictures because they lack the civility our politics demands," Illinois Gov. J.B. Pritzker said in a statement.