Champaign City Council met July 11
Champaign City Council met July 11.
Here is the minutes as provided by the council: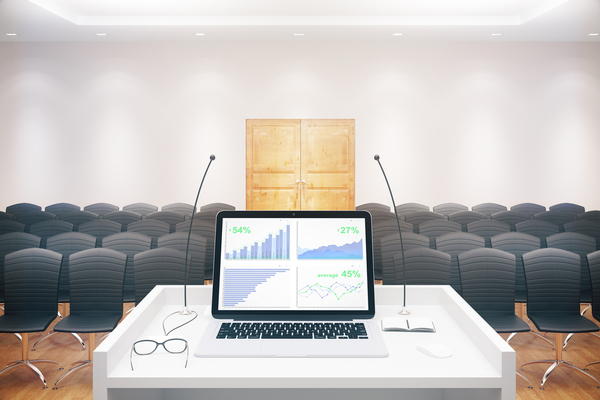 Topics Discussed:
Proposal to Create a Citizen Subcommittee of the Human
Relations Commission to Assist in the Review of Police Complaint
Investigations [SS 2017-027]
City Manager David noted this is the third of the most recent City Council discussions regarding
Citizen Review. Various models were discussed and reviewed in 2016. In the beginning of this
year, a review was conducted with various recommendations from a police complaint working
group which included a combination of citizens, community stake holders, and City staff who
had looked at models that might be applied for the City. Council direction was to put together a
specific proposal to create a sub-committee of the Human Relations Commission to assist in the
review of police complaint investigations. Staff will provide the details of the proposal and
solicit Council input in preparation of developing an Ordinance for Council consideration at a
Regular Council agenda.
Staff Presentation: Former Deputy Chief Swenson noted the purpose of the session is to review
and discuss a proposed Ordinance which would authorize the creation of a subcommittee of the
Human Relations Commission (HRC) which is responsible for reviewing completed citizen
complaint investigations; and to finalize procedural changes to the Use of Force review process.
Attorney Hall's presentation regarding the proposed ordinance, and the process used to draft the
ordinance, included the following:
• Background: January 2017 – Council Direction to Staff Regarding Drafting the
Ordinance
• What the Ordinance Creates – Subcommittee of the HRC
• Citizen Review Subcommittee – Ordinance Development, the HRC and Summary of the
Proposed Ordinance
• Purpose of the HRC – Review Completed Investigations
• Reporting to the Human Relations Commission
• Increasing Transparency – Modify online complaint form, Update Police Department
website, Surveying local social service agencies for assistance
• Criteria for Committee Members (for decision making and analysis of documentation)
Former Deputy Chief Swenson briefly addressed the following:
• Subcommittee
• Other Recommendations and Progress
• Next Steps (August 2017 through October 2017)
(Note: Information on how to obtain staff's written report on this subject is provided below.)
Action Recommended: The Administration requested Council direct staff to schedule a code
amendment to create the Citizen Review Subcommittee on a Regular Meeting agenda for
Council consideration, incorporating Council input received at the Study Session.
Council Members' Technical Questions: Council Members' technical questions included the
following topics: the monthly use of force review board, number of events, and if all events are
reviewed; discretion to be used at meetings, privacy concerns, and transparency with getting
information back to the community; measure or matrix of review for the subcommittee and their
six areas of review; subcommittee membership component; having a separate committee versus
having a subcommittee of the HRC; meeting monthly versus every other month; whether the
committee will address use of force complaints; comparison of, and success of similar
communities processes or structure; how subpoena power will work; and membership concerns
including residency of committee members, exclusion of persons with felonies, and former
police officers or their spouses.
(Note: Information on how to view video and audio recordings of the full Council Meeting is
provided below.)
Public Input: None
Council General Discussion: Council Members discussion included the following topics:
thanks to the working group, staff, CM Kyles, and all involved for their efforts; frequency of
meetings; need for membership exclusion review, and the need for broader community
representation; need parameters to determine success; consider a time limit or select type of
felons; police officer representation considerations; importance of transparency, communication,
and reporting to citizens; consider improving subpoena language; board and commission
selection process; providing staff direction; and ability to change or modify the committee
members or meeting times, but the need to continue to move forward.
Poll: Mayor Feinen polled Alternative 1 directing staff to schedule consideration of the code
amendment to create the Citizen Review Subcommittee on a Regular Meeting Agenda,
incorporating Council input received at the Study Session. The result of the poll was 8 ayes and
0 nays.
Audience Participation: None
Adjournment: CM Stock, seconded by CM Gladney, moved to adjourn. A voice vote was
taken; all voted yes.
The meeting adjourned at 8:38 p.m.
http://documents.ci.champaign.il.us/v/BwqebO6?hp=0B9AX7CNToF-5ODN0OU1mcnhiWE0%2C0B9AX7CNToF-5VGVFU09ZUENObjg%2C0BwyGnHue8C6RR3hSbkFZeE1RREk%2C0BxXlsxmGBHseWFdURFd1ZHEwTjQ&ht=0B9AX7CNToF-5VzRxUEQxbUxIZUE
Want to get notified whenever we write about
Champaign City Council
?
Next time we write about Champaign City Council , we'll email you a link to the story. You may edit your settings or unsubscribe at any time.
Sign-up for Alerts
Organizations in this Story
More News