Rantoul Village Board of Trustees met May 2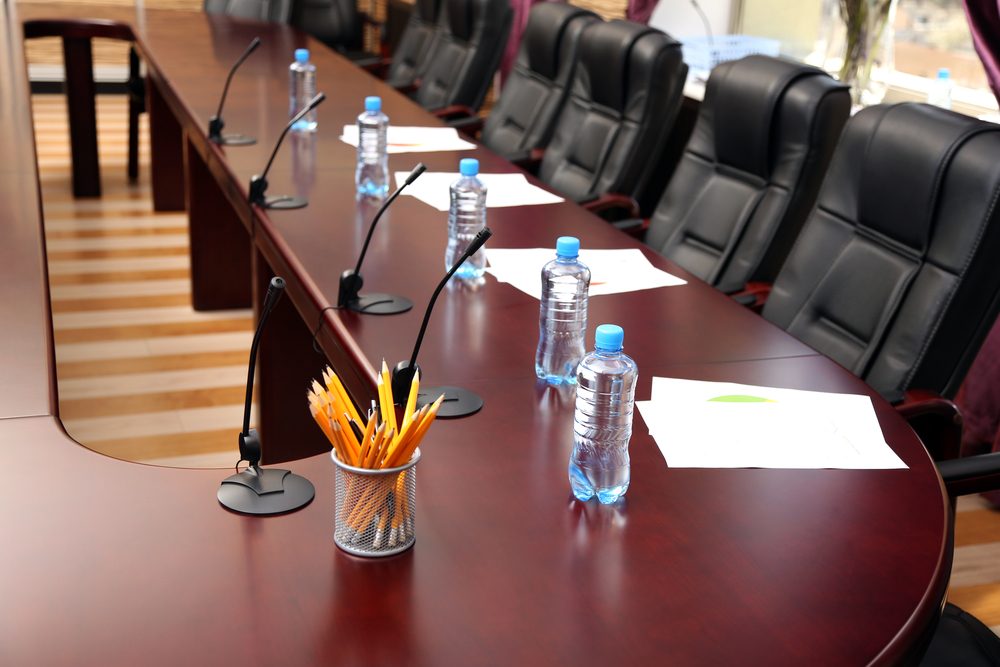 Rantoul Village Board of Trustees met May 2.
Here is the minutes as provided by the board: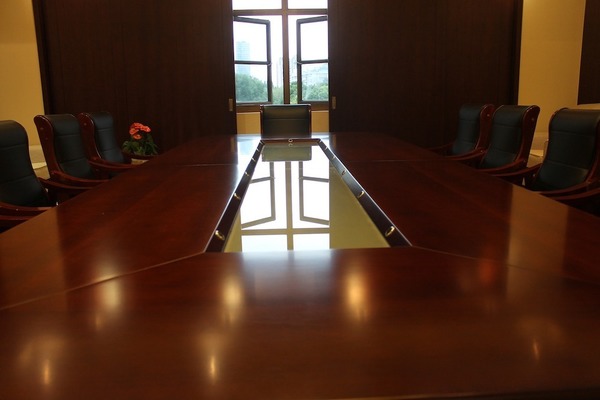 A regular Study Session of the Board of Trustees of the Village of Rantoul was held
at 6:00 P.M. Mayor Smith called the proceeding to order.
Roll Call
The Village Clerk called the roll, finding the following members physically present:
Mayor Smith and Trustees Sam Hall, Terry Workmen, Jennifer Fox, Rich Medlen
Hank Gamel and Chad Smith – 7.
The following representatives of Village departments were also present:
Jeff Fiegenschuh, Village Administrator; Scot Brandon Comptroller; Luke Humphrey,
Recreation Director; Greg Hazel, Public Works Director; and Village Clerk Mike
Graham.
Public Participation
Kathy Bergeron spoke about the leaf burning language in the Village of Rantoul
Ordinance and her inability to get a Police response when she called the Police
Department as the call went directly to METCAD in Urbana. Her concern was that
individuals in her neighborhood were burning leaves at the wrong time, using
gasoline to improve the fire and burning too close to fences and garages. Ms.
Bergeron lives in the Prairieview subdivision. Mayor Smith said that he would look
into her concerns.
Jack Anderson spoke about the timeline of the Broadmeadow Road Drainage
Improvement Project and the Conflict of Interest of Trustee Chad Smith and
incompetence of the Village Administrator with a detailed hand out to the Board.
The Administrator apologized to the Board for the third time. Trustee Fox said she
had confidence in the Village Administrator. Chuck Smith the Mayor said he
believes this was a confusing mistake and that he knew the Administrator to be
honest with integrity. Trustee Gamel indicated that he was on auto pilot as this
transaction unfolded and did not recognize the consequences of approving the
project in what appeared to be Board favoritism towards Trustee Chad Smith.
Trustee Chad Smith indicated that he made a mistake in May of 2016 by not doing
his due diligence prior to the purchase of the lots in Quinlan Place and further
indicated he was going to pay the $17,000 bill to the Village of Rantoul for the
movement of the storm drainage pipe. He further indicated that he and his wife had
decided to not build a new home on the two lots in Quinlan Place because he
wanted to build a new home with a three car garage, which would require a trip to
the Zoning & Planning Commission for a variance and it would not be worth
continuing the controversy swirling around this transaction any more. Trustee Chad
Smith said the two lots in Quinlan Place are currently for Sale and he expected to
take a loss on the sale if and when they are ever sold. Trustee Chad Smith said it
was time to move on and put the controversy behind. Jack Anderson asked for the
Village Board of Trustees to hire an independent third party to investigate this
transaction and report back to the Village of Rantoul Board. However, no one on the
Village of Rantoul Board spoke in support of Mr. Anderson's request.
Rose Smith spoke about her proposal to have chickens in her back yard. The
Village Administrator said he has met with Ms. Smith and discussed the matter with
other public officials from Champaign, Urbana and Fisher, Illinois where this is
allowed. Those officials indicated that they had no problems with residents raising
chickens in their respective back yards for fresh eggs and other hobby-like activity.
This will be brought back to the Village of Rantoul Board in a subsequent meeting for
review and action by the Rantoul Village Board of Trustees.
Items from the Mayor
 Appointments of Department Head.
Items from Trustees
There were no items from the Trustees.
Items from the Clerk
The Clerk had no items for this Study Session.
Items from Administrator
Jeff Fiegenschuh, Village of Rantoul Administrator, had the following items for the
Board;
 Set parameters for bonding for Police Pension Fund.
 Intergovernmental Agreement with Urbana for CDBG/HUD.
 Agreement with Regional Planning Commission to update Revolving Loan
Guidelines.
 Management Agreement with the Rantoul Park District.
 Public Works Employee Certification Pay.
The Board had no problems and all of the above noted items will be taken to the
Rantoul Village Board Meeting, Tuesday May 9, 2017.
"Note from Rantoul Village Clerk, Unless Otherwise Specified
Below all of the Agenda items below had Little or No Village
Board of Trustees Discussion and will be Taken to the Regular
Village Board Meeting, Tuesday, May 9, 2017."
 Approval of the Minutes, Regular Study Session, April 4, 2017.
 Approval of the Minutes, Regular Board Meeting, April 11, 2017.
 Approval of Bills and Monthly Financial Reports.
 Feasibility Study to explore Land Bank.
 Redevelopment Agreement with Isak Beciri.
 Recommendation from Micro Loan Committee.
 Construction Engineering Agreement for Elevated Tank Rehab - $25,000.00.
 Environmental Covenant Agreement with IEPA.
 Purchase of Vermeer stump cutter - $47,735.00.
 Purchase of LED Lighting from Anixter - $49,359.00.
 Budget Amendment No. 17-05 – Various Accounts.
 Approval of Engagement Letter with Ken Beth, Village of Rantoul Attorney for
Legal Fee Adjustment Increase.
The Trustees had no objections to these items being taken to the Regular Village
Board of Trustees meeting on Tuesday, May 9, 2017.
Motion to go into Closed Executive Session pursuant to 5 ILCS 120/2 (C) 5, to
consider the purchase or lease of real property for the use of the public body,
including meetings held for the purpose of discussing whether a particular
parcel should be acquired.
Trustee Medlen moved to enter into Closed Executive Session and Trustee Fox
seconded the motion.
The Clerk called the Roll. The motion passed 6 – 0.
The Rantoul Village Board entered into Closed Executive Session at 7:15 P. M.
The Village of Rantoul returned into Open Session at 7:40 P.M.
Adjournment
There being no further business to come before the Board, Mayor Charles Smith
declared the proceeding adjourned.
Meeting Adjourned at 7:41 p.m.
http://www.village.rantoul.il.us/ArchiveCenter/ViewFile/Item/1075
Want to get notified whenever we write about
Rantoul Board of Trustees
?
Next time we write about Rantoul Board of Trustees, we'll email you a link to the story. You may edit your settings or unsubscribe at any time.
Sign-up for Alerts
Organizations in this Story
More News