Woodstock City Council considers amendment to wireless telecommunications facilities ordinance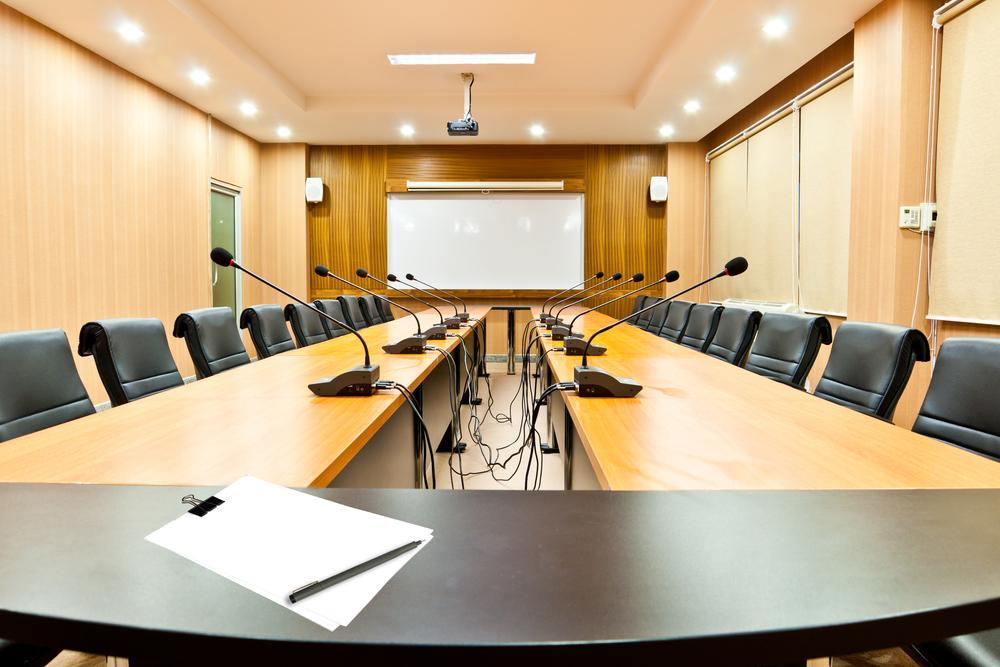 Woodstock City Council met March 21.
The city of Woodstock operates under the council-manager form of government that combines the political leadership of an elected mayor and six city council members with an appointed city manager. The city council oversees all activities in the city and serves the needs of city residents. City council meetings are held at 7 p.m.on the first and third Tuesdays of each month in the City Council Chambers on the second floor of City Hall, 121 W. Calhoun St.
Here is the agenda as provided by Woodstock:
City of Woodstock
Office of the City Manager
Phone (815) 338-4301  Fax (815) 334-2269
citymanager@woodstockil.gov
www.woodstockil.gov
121 W. Calhoun Street Roscoe C. Stelford III
Woodstock, Illinois 60098 City Manager
WOODSTOCK CITY COUNCIL
City Council Chambers
March 21, 2017
7:00 p.m.
Individuals Wishing to Address the City Council Are Invited to Come Forward to the Podium and Be Recognized by the Mayor; Provide their Name and Address for Purposes of the Record, if willing to do so; and Make Whatever Appropriate Comments They Would Like.
The complete City Council packet is available at the Woodstock Public Library, Woodstock City Hall, and via the City Council link on the City's website, www.woodstockil.gov. For further information, please contact the Office of the City Manager at 815-338-4301 or citymanager@woodstockil.gov.
The proceedings of the City Council meeting are being audio-recorded only to aid in the preparation of the Minutes and are not retained as part of the permanent records of the City.
CALL TO ORDER
ROLL CALL
A. FLOOR DISCUSSION:
Anyone wishing to address the Council on an item not already on the agenda may do so at this time.
1. Public Comments
2. Council Comments
CONSENT AGENDA:
(NOTE: Items under the consent calendar are acted upon in a single motion. There is no separate discussion of these items prior to the Council vote unless: 1) a Council Member requests that an item be removed from the calendar for separate action, or 2) a citizen requests an item be removed and this request is, in turn, proposed by a member of the City Council for separate action.)
B. MINUTES OF PREVIOUS MEETINGS:
February 24, 2017 Budget Workshop #2 Minutes
March 7, 2017 Regular Meeting Minutes
C. WARRANTS: #3752 #3753
D. MINUTES AND REPORTS:
Building and Zoning Report January
Building and Zoning Report February
Department of Public Works Report February
Human Resources Report February
Opera House Report February
E. MANAGER'S REPORT NO. 86
1. Ordinance – Utility Facilities in the Rights-of-Way Approval of an Ordinance amending Title 6, Chapter 1, Article D, Construction of Utility Facilities in the Rights-of-Way Regarding Personal Wireless Telecommunication Facilities. (86a)
2. Ordinance – Surplus Equipment
Approval of an Ordinance Declaring Surplus Equipment of a 2002 Chevrolet Silverado 2500 HD with Snow Plow, a JET Metal Cutting Band Saw and a WARN Winch. (86b)
3. Waiver of Competitive Bids – Storm and Sanitary Sewer Televising Approval to waive competitive bids and award of a contract to Pipe View America, Schaumburg, IL for storm and sanitary sewer televising at a cost of $33,600. (86c)
4. Resolution– Old Courthouse Windows – Change Order #003
Approval of a Resolution authorizing Change Order #003, resulting in an increase to the contract of $5,008.25 and a revised completion date of April 14, 2017 for the Old Courthouse Windows Restoration and Replacement Project. (86d)
5. Settlement Agreement – 1498 White Oak Lane
a) Authorization to execute Settlement Agreements with the Larsons, residents of 1498 White Oak Lane and
b) The Villas at Bull Valley Property Owners' Association for damage related to a leak developed within an unknown abandoned water service line. (86e)
DISCUSSION ITEMS:
6. Transmittal of the Proposed FY17/18 Budget.
FUTURE AGENDA ITEMS
ADJOURN
Want to get notified whenever we write about
Woodstock City Council
?
Next time we write about Woodstock City Council, we'll email you a link to the story. You may edit your settings or unsubscribe at any time.
Sign-up for Alerts
Organizations in this Story
More News