Mahomet Board of Trustees reviews 2016/2017 budget and CIP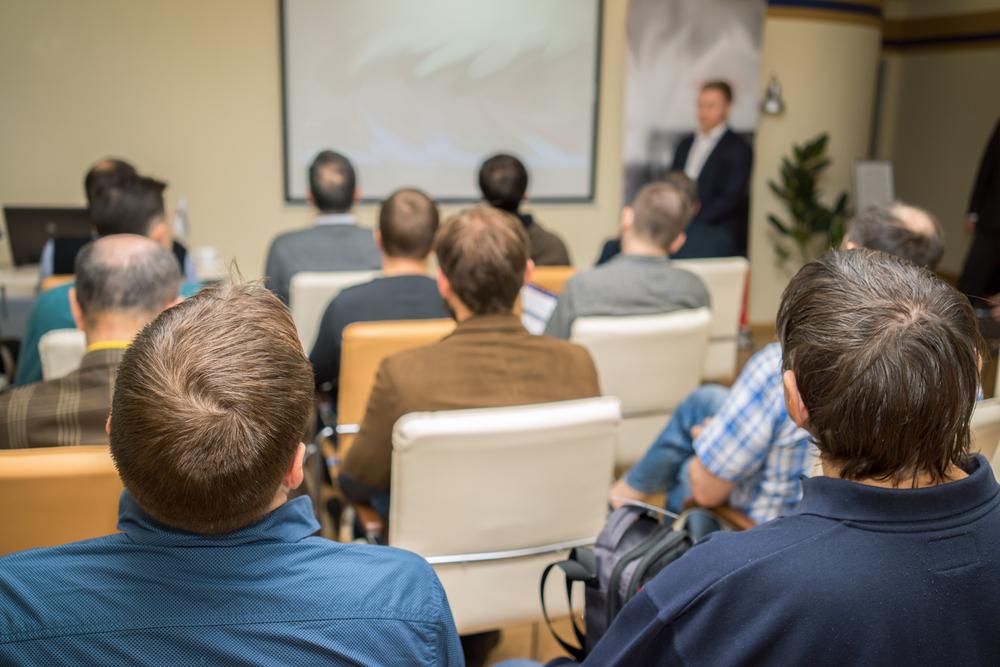 The Mahomet board of trustees met on March 22.
The board typically meets on the fourth Tuesday of each month at the Village Administration Office, 503 E. Main St.
Here are the meeting minutes provided by the city:
VILLAGE OF MAHOMET
BOARD OF TRUSTEES
MARCH 22, 2016
The Village of Mahomet Board of Trustees met, Tuesday March 22, 2016 at 6:00 p.m. at the Village of Mahomet Administrative Offices, 503 E. Main St., Mahomet, IL.
MEMBERS PRESENT: Bruce Colravy, Andy Harpst, Donald Lynn, and Bill Oliger
MEMBERS ABSENT: Brian Metzger and Vicki Cook
OTHERS PRESENT: Acting Village President Sean Widener, Village Administrator
Patrick Brown, Village Clerk Cheryl Sproul, Village Treasurer
Jeanne Schacht, Jim Evans Village Attorney, Kelly Pfeifer
Community Development Director/Planner, Chief of Police Mike
Metzler, Linda Bowers and her son Sam, a Boy Scout, and Amelia
Benner editor of the Mahomet Citizen
CALL TO ORDER/PLEDGE OF ALLEGIANCE/ROLL CALL
Acting President Widener called the meeting to order at 6:00 p.m. After the Pledge of
Allegiance, led by Sam Bowers, Roll Call was taken and a quorum was present.
PUBLIC COMMENT:
There was no public comment.
CONSENT AGENDA: (TO BE ACTED UPON)
A. APPROVAL OF MINUTES
1. BOARD OF TRUSTEES – FEBRUARY 23, 2016
2. STUDY SESSION – MARCH 8, 2016
3. STUDY SESSION – MARCH 15, 2016
B. ORDINANCE 16-03-01, AN ORDINANCE CONCERNING WATER RATES
C. RESOLUTION 16-03-01, A RESOLUTION APPROVING THE CONTRACT FOR REMOVAL, TRANSPORTATION AND APPLICATION OF SLUDGE TO METRO-AG, INC - $19,500
D. RESOLUTION 16-03-02, A RESOLUTION AWARDING THE MFT SEAL COAT AND PUG PROGRAM TO ILLIANA CONSTRUCTION FOR THE AMOUNT OF $116,836.50
E. RESOLUTION 16-03-03, A RESOLUTION CONCERNING ACCEPTANCE OF PUBLIC IMPROVEMENTS FOR LAKE RIDGE SUBDIVISION
F. ORDINANCE 16-03-02, AN ORDINANCE CONCERNING ADOPTION OF A COMPREHENSIVE PLAN FOR THE VILLAGE OF MAHOMET, ILLINOIS
G. ORDINANCE 16-03-03, AN ORDINANCE CONCERNING APPROVAL AND PUBLICATION OF THE OFFICIAL ZONING MAP
H. TREASURER'S REPORT
I. BILL LIST
Harpst moved, Lynn seconded, "TO APPROVE THE CONSENT AGENDA." ROLL CALL:
ALL YES. Motion carried.
ADMINISTRATOR'S REPORT:
2016/2017 BUDGET AND CIP DISCUSSION:
Schacht reviewed the budget highlights. Schacht explained the requirements of the Bond
Ordinance stating that a certain amount of funds are required to be kept in reserve.
Schacht explained some additional staffing had been included for possibly a Planner, and an
Engineer. She also stated she had included a 4 month placeholder in order to pay her
replacement should she retire. She stated staff have been conservative in expenditure and
revenues.
Schacht explained that she had not yet received the final numbers for real estate taxes and
these numbers were also needed to complete the TIF budget.
Brown stated the Village was in a good place due the cuts that were made last year due to the
possible cuts in State funds.
Widener asked if adjustments had been made concerning per capita tax number. Brown stated
that was the number that was being used for budget planning. He stated there was no
indication that there is support at the State level to reduce per capita tax. He noted that Staff
was still conservative in the revenue part of the budget. Brown noted sales tax had been going
down.
Widener stated due to the expected increase in funding due to the Special Census, additional
staffing has been included.
Brown stated the bottom line was Staff was meeting policy. Schacht agreed, stating Staff was
meeting policy with the numbers that are included in the preliminary budget.
Widener stated staff would be applying for a grant to fund an additional Police officer, which the
Chief had been requesting for the last 2-3 years.
Schacht stated once she received the final numbers from the County changes would be made
to the budget.
Brown asked Schacht to address the police pension. Schacht stated previously she had
included $125,000, but had reduced it due to budget crunch. She stated she raised it back up to
$100,000 mentioned the new GASB 68 requirements. She stated she looks at it every year and
had been working on getting closer to the funding required as possible.
Brown stated a tentative budget would be brought back to the Board in April. He noted the
Village would be operating under the Tentative Budget as of May 1 and noted the earliest the
budget could be passed was in May.
Widener stated the Trustees would have additional opportunity to ask questions before final
approval.
Evans stated, under State Statute the budget could be passed in May, June or July, but no later
than July. Schacht stated for the most part, staff had held May as a goal to adopt the budget.
OTHER:
Brown stated the letters had been sent out to the residents concerning the electric aggregation.
He stated it is a 3 year term this time not a two year term.
MAYOR'S REPORT
Widener stated the Study Sessions in April would be held the 12th and 19th at 6:00 p.m. and the
April Board meeting would be held April 26th at 6:00 p.m.
He reminded the Trustees that Mahomet would be hosting the CIMOA meeting April 21st – at
6:00 p.m. – at J.T. Walkers. He encouraged Trustees to set this time aside and attend.
NEW BUSINESS:
Lynn asked about a property at Route 47 and South Mahomet Road where there had been a
large amount of brush piled up in the easement. Staff was instructed to investigate.
Colravy stated there had been a Tree Commission meeting and the Commission discussed
developing a strategy to deal with the Ash Trees. Brown stated if the decision was to hire
someone to deal with the Emerald Ash Bore, staff would obtain a quote. He stated it may
require a 2 year contract for removal in order to split the cost over 2 fiscal years. Brown added
the Commission had discussed the Village choosing a tree to offer as a replacement for the
trees that need to be removed due to infestation.
Colravy stated there are approximately 75-80 trees affected, but that the percentage affected,
compared to the number of ash tree in the Village was relatively low. Brown stated 79 are
located on public right of way, but overall there are a total of 350 ash trees in the Village.
Colravy stated the USRC was recognized by Forest Preserve for Community Service. He
added there would be a river clean up on April 16th and invited those present to participate.
Harpst stated he used the drop off for brush and limb and they did a great job and it went very
smooth.
Harpst stated it was about a third full when he arrived. Brown noted that by noon there had
been a full load. Brown noted that so far only 1 dumpster had been needed. Widener stated 10
people use the drop off this time.
ADJOURNMENT:
There being no further business, Harpst moved, Oliger seconded, "TO ADJOURN AT 6:40
P.M." ROLL CALL: ALL YES. Motion carried.
Respectfully submitted,
Cheryl Sproul
Village Clerk
approved as presented, April 26, 2016
Want to get notified whenever we write about
Mahomet Board of Trustees
?
Next time we write about Mahomet Board of Trustees, we'll email you a link to the story. You may edit your settings or unsubscribe at any time.
Sign-up for Alerts
Organizations in this Story
503 East Main Street
Mahomet, IL - 61853
More News